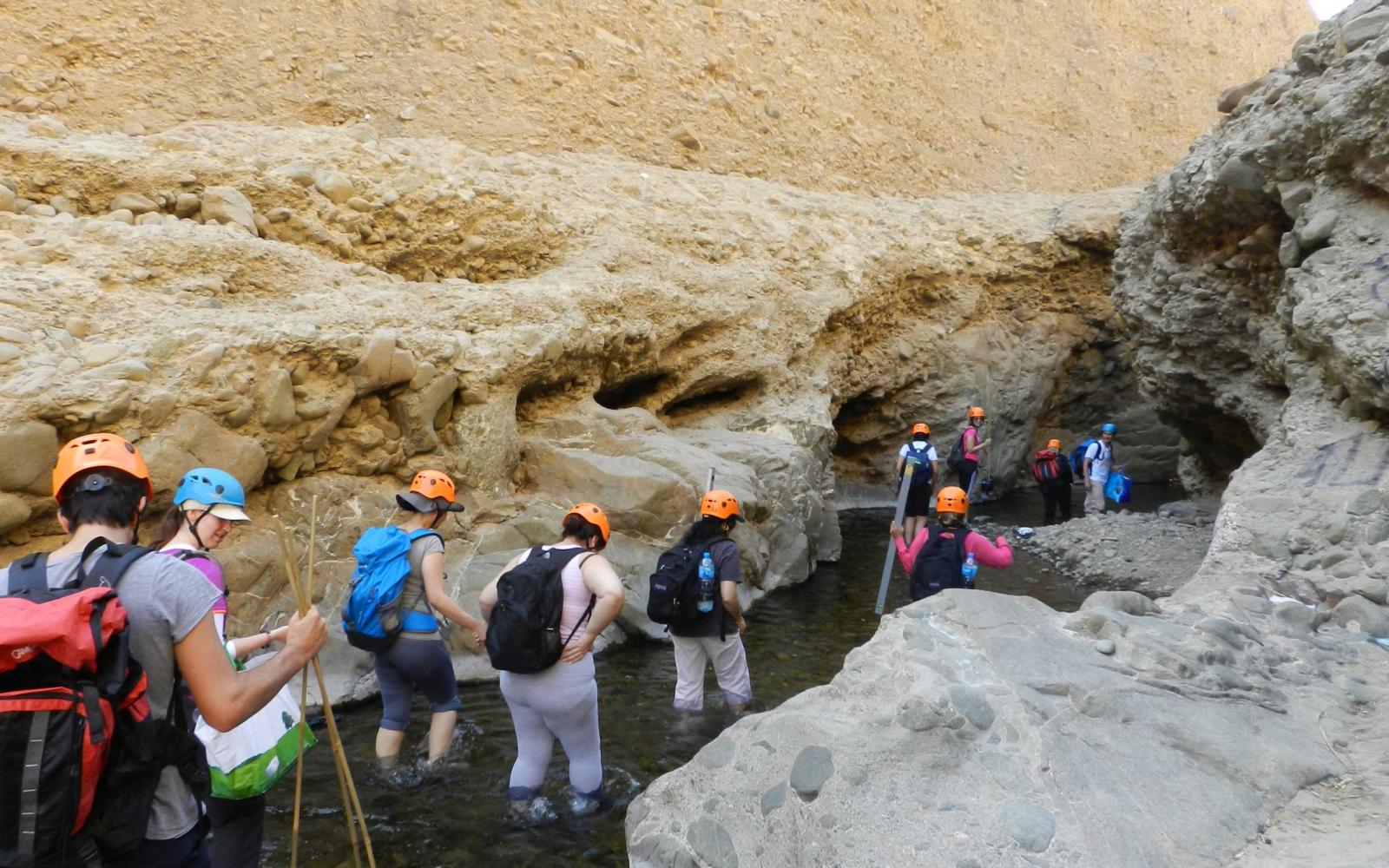 Our Goals
About Us
Emirates Nature–WWF is the leading non-profit organisation established to drive positive change in the United Arab Emirates to conserve the nation's natural heritage.
Our vision is a sustainable UAE in which our society, economy and environment thrive side by side, enabling people to live in harmony with nature. Although there are substantial challenges ahead, we look to the future with optimism and believe that by working together we can drive change and create a sustainable future for all.
Partnerships are fundamental to our success. We place great value on our strategic collaboration with the UAE government, corporate stakeholders and civil society to achieve science-based solutions to combat climate change and safeguard the seas, the land and their associated biodiversity.
Our approach is grounded in science and backed by data, with work spanning across research and policy activities, community and corporate engagement, youth education and raising public awareness. 
Founded in 2001 under the patronage of H.H. Sheikh Hamdan bin Zayed Al Nahyan, the Ruler's Representative in the Al Dhafra Region and Chairman of the Governing Board of the Environment Agency–Abu Dhabi, Emirates Nature–WWF has been a prominent and active partner in environmental conservation for over 17 years. We have a local board of directors and represent the global WWF network in the region, which has a 50-year legacy of environmental conservation and is supported by more than five million people worldwide.
Discover Our Work
Emirates Nature-WWF works to look after our natural resources and assets – oceans, land, climate, freshwater and wildlife – for the benefit of society.
A Legacy of Impact
Emirates Nature–WWF has been a prominent and active partner in environmental conservation in our region for 17 years.  We are part of the global WWF network, which has a 50-year legacy and is supported by more than five million people worldwide.  
100's of partners from all segments of society have joined hands over the last 17 years to drive positive change to conserve the nation's natural heritage
1 million tonnes of CO2 emissions could be reduced per year through the Indoor Lighting Standard according to our research, which is now implemented and driven by our partner Emirates Authority for Standardization and Metrology (ESMA)
9,792 online pledges to reduce energy and water consumption across the UAE, and the initiation of 14 green makeovers with schools, businesses, government and households, through the Heroes of the UAE campaign that aimed to tackle the UAE's impacts on climate change. 
75 tagged Hawksbill turtles and one shared vision: a safer, healthier future for these critically endangered creatures. The Gulf Green Turtle Project aims to develop a better understanding of the linkages between nesting and feeding areas to support local and regional conservation strategies.
44% of UAE's domestic power consumption is to derive from renewables by 2050. We undertook an assessment together with partners, entitled 'Developing a Policy Framework for Increased Renewable Energy in the UAE' to determine the optimal route for upscaling the nation's use of renewables.  
8,761 tonnes of total Carbon Dioxide emissions measured as part of The Sustainable City Green House Gas Inventory 2017. Demonstrating how a low-carbon business model can be transformational for real estate development in the UAE, while positively contributing to economic growth.
2 species previously unsighted in the UAE have been revealed. The Arabian Spotted Eagle-Owl and Omani Owl were discovered as part of the initiation of the Hajar Mountains Biodiversity survey, which aims to identify biodiversity hotspots in the UAE's mountainous areas.
1 UNESCO World Network of Biosphere Reserves designated site. The Government of Fujairah appointed us to lead the development and oversee the management of Wadi Wurayah as a National Park adhering to international standards, in order to preserve its natural heritage.
7 Emirates participate in Earth Hour annually, switching off their lights to signify their dedication to the preservation of our planet. From the stunning Sheikh Zayed Grand Mosque and the opulent Emirates Palace hotel in Abu Dhabi, to the world's tallest building – Burj Khalifa – and the famous Burj Al Arab hotel in Dubai, as many as 50 of the nation's iconic landmarks vanished from the night skyline.