Nature Based Solutions
---
Enhancing coastal ecosystems in the UAE for nature and people alike
Coastal ecosystems – such as mangroves, seagrasses and saltmarshes – are critical allies in the fight against the most catastrophic impacts of climate change. Yet, they are under pressures brought on by unsustainable development, pollution, and climate change. As part of its net zero agenda, the UAE needs to protect those vital ecosystems and their essential contribution to human wellbeing and economy.  And for that, investments are urgently needed.
Nature, Our Biggest Ally Against Climate Change and Biodiversity Loss
The climate crisis and nature loss are the two greatest threats humanity has ever faced. And we do have simple sustainable solutions to overcome all this: these are Nature-based Solutions.
Nature-based Solutions can provide a cost-effective mitigation opportunity to solve challenges and prevent future risks like those related to the climate crisis and nature loss, while also providing benefits for sustainable development and people. Research shows that Nature-based Solutions could offer up to one third of climate change mitigation needed between now and 2030 to achieve the targets of the Paris Agreement.
Recently, Nature-based Solutions have attracted a growing interest from both public and private institutions, and more and more countries have been recognizing through their international pledges (also known as "Nationally Determined Contributions") that nature can be a climate hero that can complement global climate action strategies. In October 2021, the UAE adopted a goal to reach net zero by 2050, the first-ever net-zero target in the Middle East and North African region.
Nature-based Solutions are all about working with - rather than against - nature.
What are we doing?
As part of the Climate Solutions Partnership, we have joined forces with the Minister of Climate Change and Environment (MOCCAE), the Minister of Economy (MoEc), the Environment Agency – Abu Dhabi (EAD), the Government of Umm Al Quwain, Emirates Nature-WWF, the International Center for Biosaline Agriculture (ICBA) and HSBC MENAT to run a 4-year project (2021 until 2024) to protect, restore and sustainably manage at least one priority coastal ecosystem in the UAE, including mangroves, to mitigate climate change and drive socio-economic benefits such as eco-tourism and food security.
The project also aims to explore technical, policy and financial considerations that are important for public and private sector decision-making that supports the scaling up of Nature-based Solutions for climate action at the emirate and national levels.
This works includes:
Collection of on-the ground information to demonstrate the links of coastal ecosystem services, climate mitigation and socio-economic co-benefits;
Restoration and community consultations activities in high-value areas;
Creation of a portfolio of bankable projects in collaboration with innovative small-scale sustainable businesses;
Enhancement of climate-nature policy links;
Redirection of financial flows towards nature conservation;
Showcase of Sustainable Blue Economy benefits.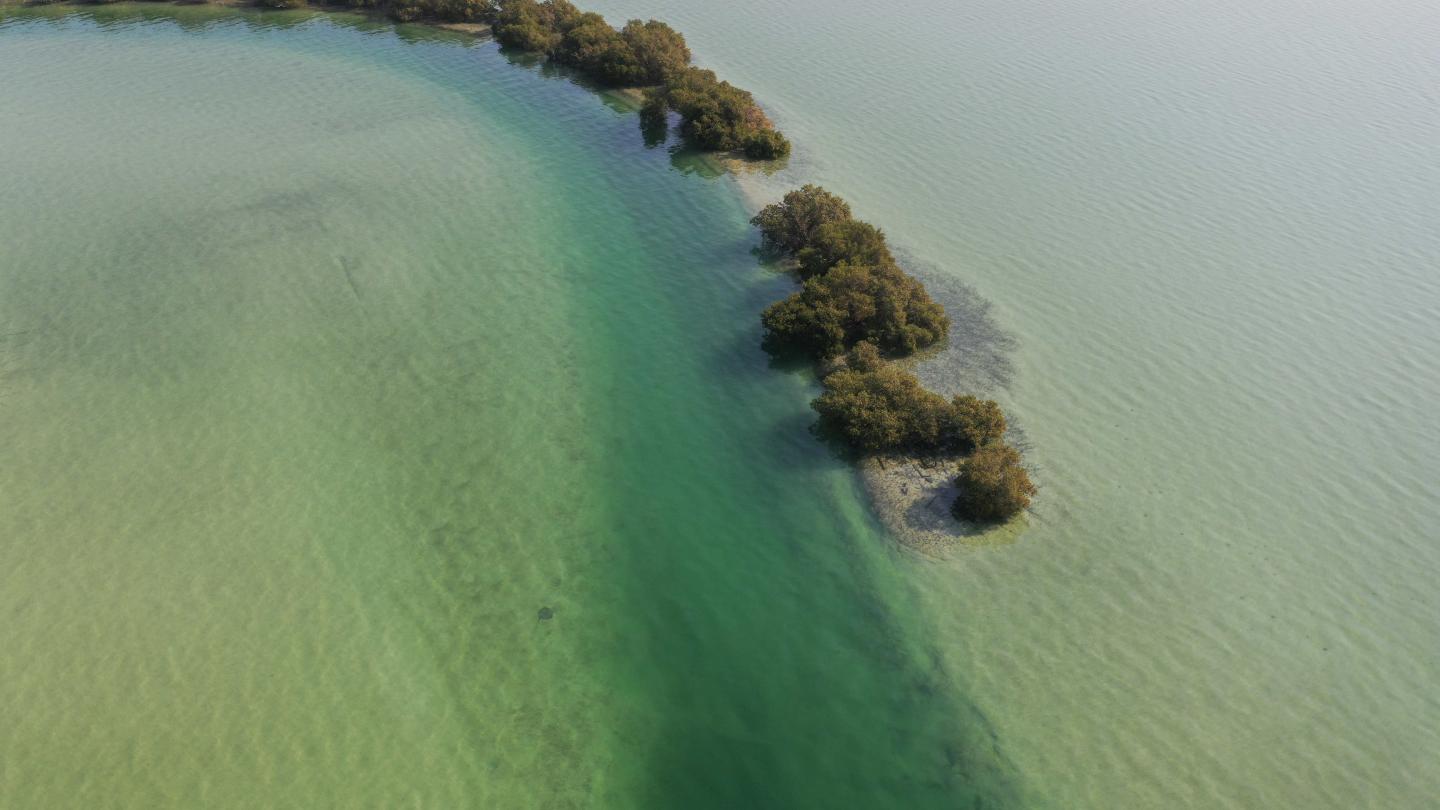 Is it vital we promote and financially support Nature-based Solutions
If the world is to meet the climate change, biodiversity, and land degradation targets, it needs to close a USD 4.1 trillion financing gap in nature by 2050. The current investments in Nature-based Solutions amount to USD 133 billion – most of which comes from public sources.
WHY DO COASTAL ECOSYSTEMS MATTER?
Coastal habitats are considered as "Blue Carbon" ecosystems with a massive potential in mitigating climate change. Mangroves in particular store up to 4 times more carbon than tropical forests and represent vital ecosystems for climate change mitigation.
UAE's mudflats, mangroves, algal mats, seagrass meadows represent essential habitats for threatened marine life such as marine turtles, cormorants, dugongs, and sharks and protect coastal communities and cities from storms and erosion, ensure food security, help improve water quality, and support the UAE's economy.  
Several economic sectors in the UAE rely on the services the marine ecosystem provides. Some 70% of businesses interviewed in the UAE agreed that their companies depend on the quality and functioning of the marine environment in the Arabian Gulf. And many of them are indeed justifiably concerned with the crisis of nature loss and adopting 'Nature-based Solutions' in their climate strategies. 
Despite their importance, Blue Carbon ecosystems are some of the most threatened ecosystems on Earth. The International Panel for Climate Change (IPCC) estimated that nearly half of all coastal ecosystems had been lost over the past century and keep being degraded or destroyed at four times the rate of tropical forests.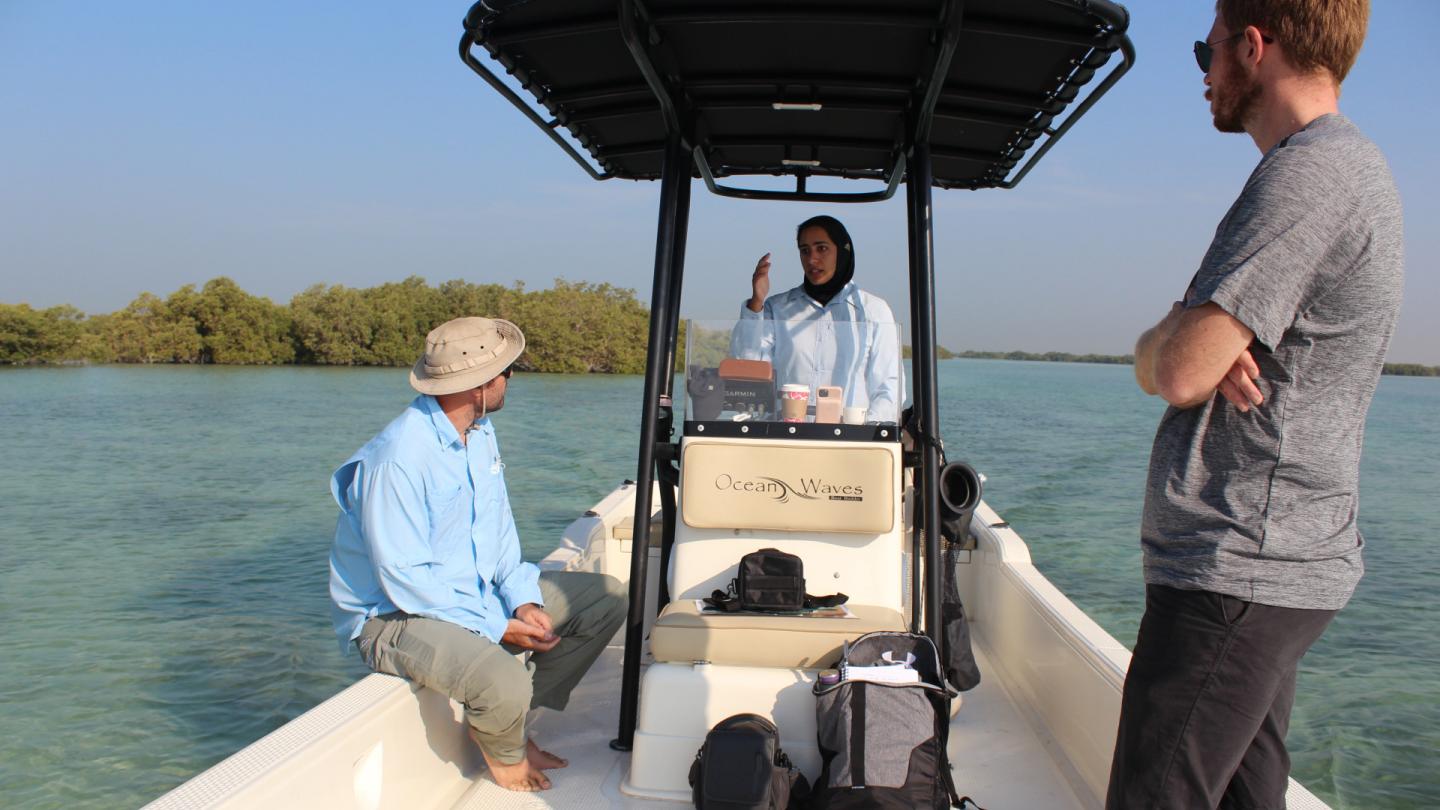 Considering the critical importance of coastal habitats in carbon storage and sequestration, conservation and restoration efforts of these "Blue Carbon" ecosystems are increasingly recognized as key Nature-based Solutions.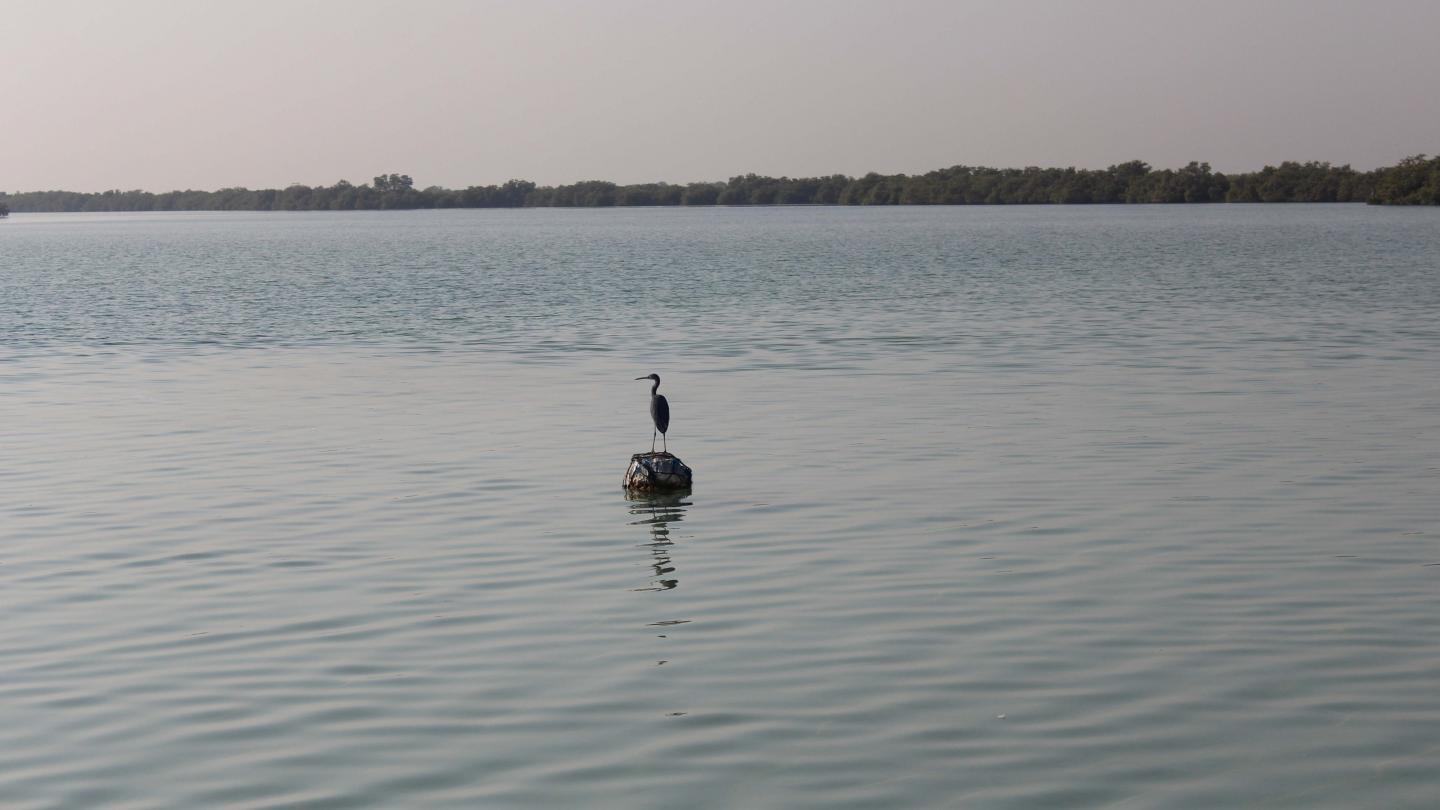 Coastal habitats are considered as "Blue Carbon" ecosystems with a massive potential in mitigating climate change.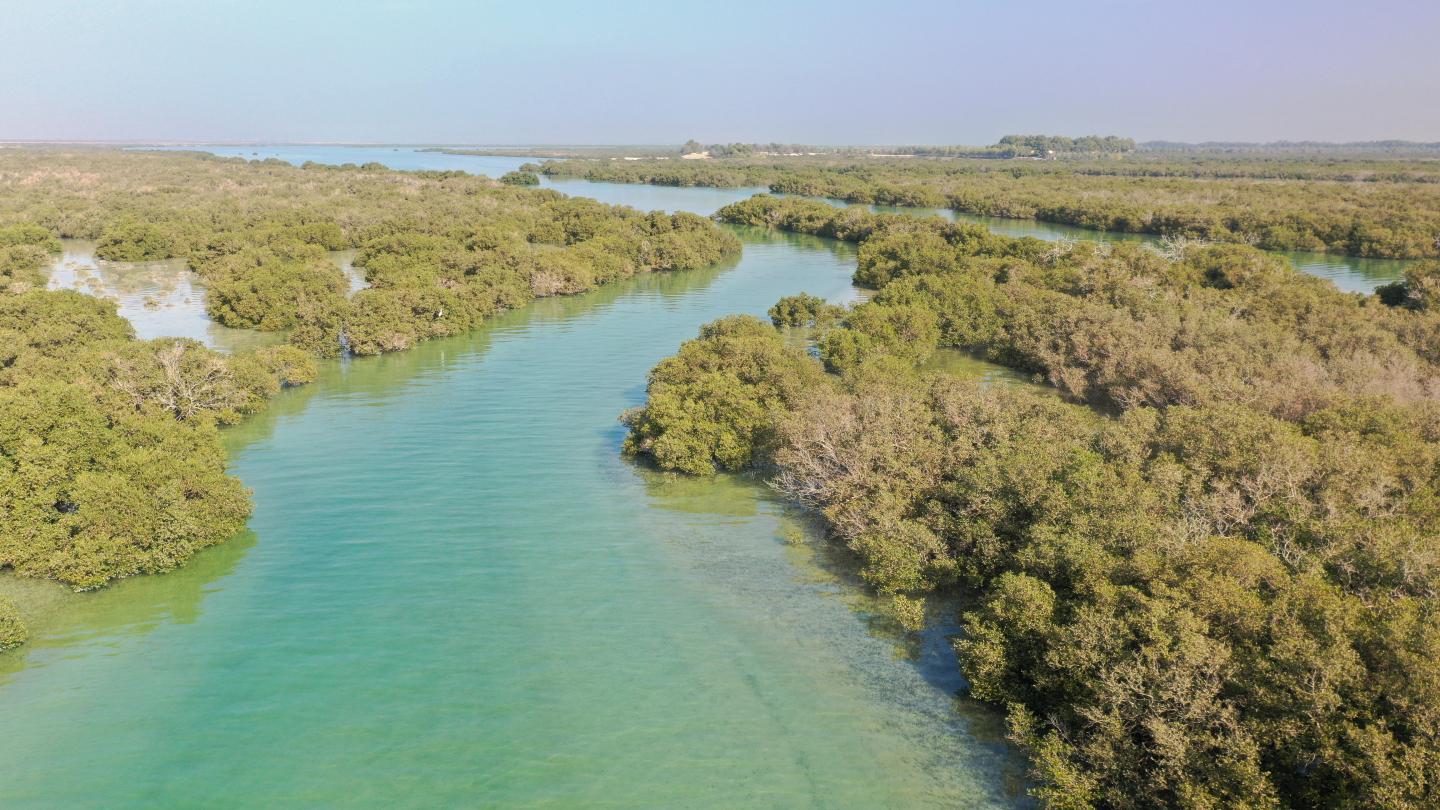 Previous
Next
What have we done already?
Past projects have enabled Emirates Nature-WWF to collaborate with local, regional and national stakeholders and decision-makers, including the Ministry of Climate Change and Environment, Municipalities, businesses, the scientific community and local communities.
More precisely, past projects have allowed us to: