About Emirates Nature-WWF
Who we are
We are a group of scientists, naturalists, advocates, communicators, innovators and changemakers who are committed to conserving nature and driving transformative impact at scale so that people and the economy can thrive together in harmony.
WE ARE ON A MISSION
For over two decades, Emirates Nature–WWF has been a prominent and active partner in environmental conservation in the region. We are part of the global WWF network, which has a 60+ year legacy and is supported by more than five million people worldwide. Most importantly, we are rooted in a country renowned for achieving the impossible.
Together, we can build a sustainable future for generations to come. We're acting now to make this happen.
Over 20 years of action
Our impact has been possible by working together with our many partners and supporters, and joining forces with our peers in the environmental movement. We collaborate with individuals and institutions to achieve science-based solutions to combat climate change and safeguard the seas, the land and their associated biodiversity.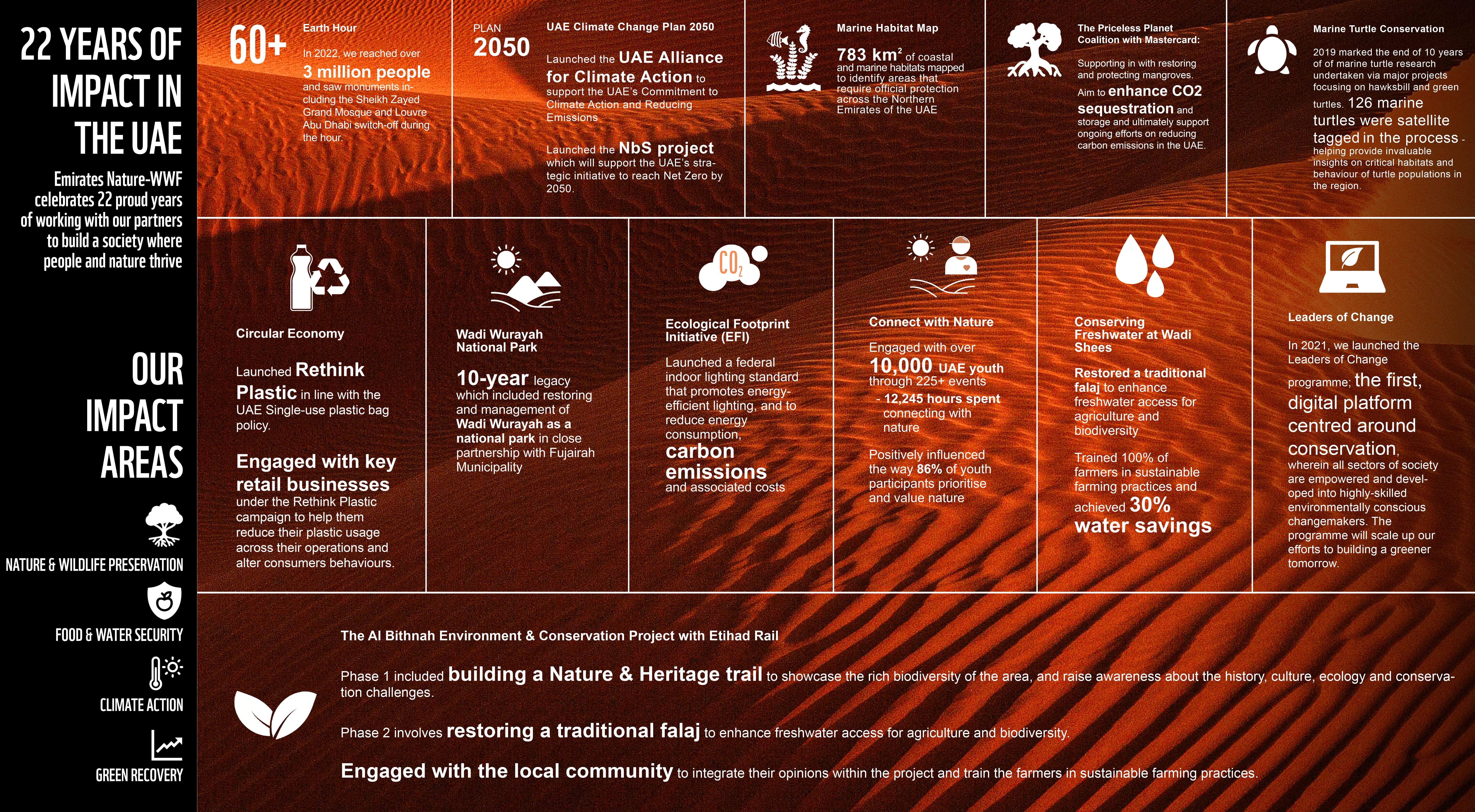 Our annual reports
In our latest annual report you can read about some of the many breakthroughs and results we achieved during the past year.