20. January 2019 — Press Release
20.01.2019 — خبر صحفى
Connect with Nature' Goes Live Across the UAE
Youth environmental programme by EAD, Emirates Nature-WWF and IFHC open for online registration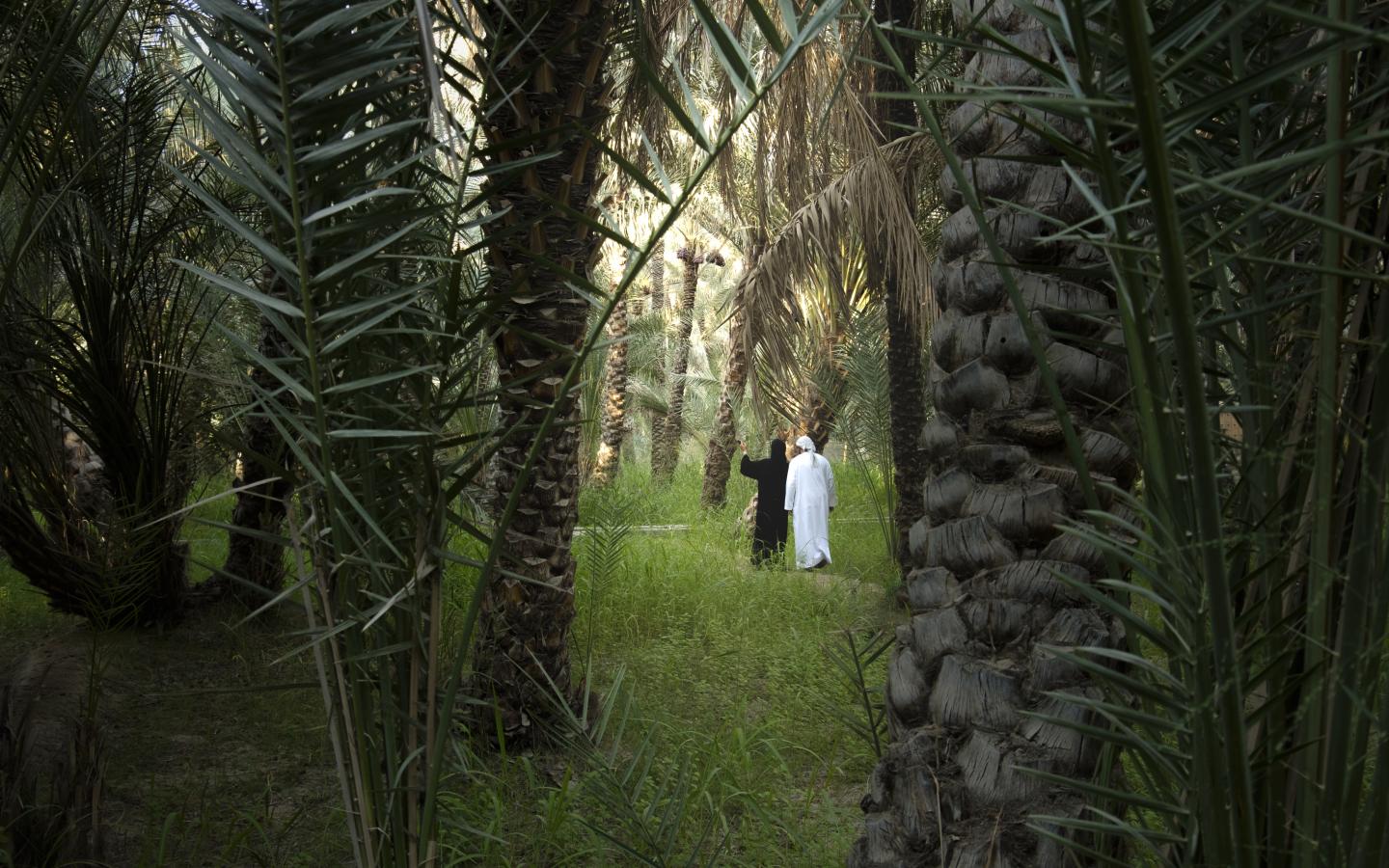 Abu Dhabi, UAE - 20 January 2019: The Environment Agency - Abu Dhabi (EAD), Emirates Nature-WWF and the International Fund for Houbara Conservation (IFHC) officially launched Connect with Nature, a federal environmental education and awareness initiative aimed to inspire UAE youth between the ages of 15 and 24 to explore the country's natural heritage, at Umm Al Emarat Park in Abu Dhabi yesterday.
Members can now participate in one-of-a-kind adventure excursions, outreach activities and skills enhancement courses that are scheduled throughout the year by registering through the Connect with Nature website. The programme's digital platform also allows members to create personal (public or private) profiles, complete virtual challenges to unlock levels, win rewards and access the Knowledge Hub, an online resource library containing audio recordings, images, electronic books, blogs, videos, reports, and infographics, as well as special teaching resources such as learning guides and quizzes.
Organised with The Ripe Market, the launch event in Abu Dhabi featured a Wadi Adventure-themed 'Escape Room', an immersive physical puzzle game that relied on the players' survival skills through a series of tasks to escape the simulated Wadi storm in under 10 minutes; the Escape Room was also part of the Youth 4 Sustainability Hub at the 2019 World Future Energy Summit. Other activities also included an Adventurati Survival Skills Workshop, Kharsha Drumming shows, sand art performance, yoga session, and storytelling circles.
"Connect with Nature will bring our future generations closer to the land they will one day inherit, through a personal journey of exploration and discovery," commented Dr. Shaikha Salem Al Dhaheri, Acting Secretary General of the Environment Agency – Abu Dhabi. "Together with our partners, we have developed a programme that resonates with the young audience that we are targeting through an innovative and interactive approach. It will also help to foster a lasting culture of respect for nature and commitment to environmental sustainability among local youth - values that they should functionally integrate into their everyday lives."
The year-round calendar of activities within the Connect with Nature programme are grouped under four types of nature-based experiences across 30 select locations across the UAE: Adventure, Creativity, Heritage and Conservation. Activities scheduled over the next month include a Kayaking and Camping trip under the stars with partners Husaak Adventures, Pearl Diving Dhow Tour, Nurdle Hunt, night-time kayaking, nature survival courses, and wildlife photography workshops.
"Emirati culture is known for its fascinating stories, crafts, and traditions - most of which stem back to having a deep connection with nature. This innate connection with nature is being celebrated through the creation of the Connect with Nature programme, developed in collaboration with partners and designed by youth themselves. At its core, Connect with Nature is a fun and interactive journey of exploration – exclusive nature experiences and digital gamification is embedded into its DNA", explained Laila Mostafa Abdullatif, Director General, Emirates Nature-WWF. "We are looking to build a generation of UAE youth who are inspired and empowered to stand as ambassadors of change, who want to do more, learn more and be more… to ultimately conserve our nation's natural heritage and uphold Sheikh Zayed's environmental legacy."
Built on three distinct pillars – Explore, Engage and Empower – Connect with Nature aims to build a public movement of change through engagement and outreach activities. The concept is geared towards ultimately equipping young Emiratis with the experiences, knowledge, and skills that will enable them to become the next generation of leaders who inspire action on issues in environmental protection and conservation both locally and globally.
Connect with Nature is designed to instil positive behavioural change to tackle issues on sustainability and environmental conservation in a solution-oriented manner. The latest updates to the Connect with Nature agenda will be made available online on the website as well as on social media.