15. May 2019 — Press Release
15.05.2019 — خبر صحفى
Emirates Nature-WWF calls on the community to reduce food waste in Ramadan
The "Save 1/3" campaign aims to send a message to the community of saving food and reducing waste for the benefit of our sustainable future.
The "Yalla Green" blog series provides the UAE community with simple tips on how to live sustainably and Save 1/3 this Ramadan.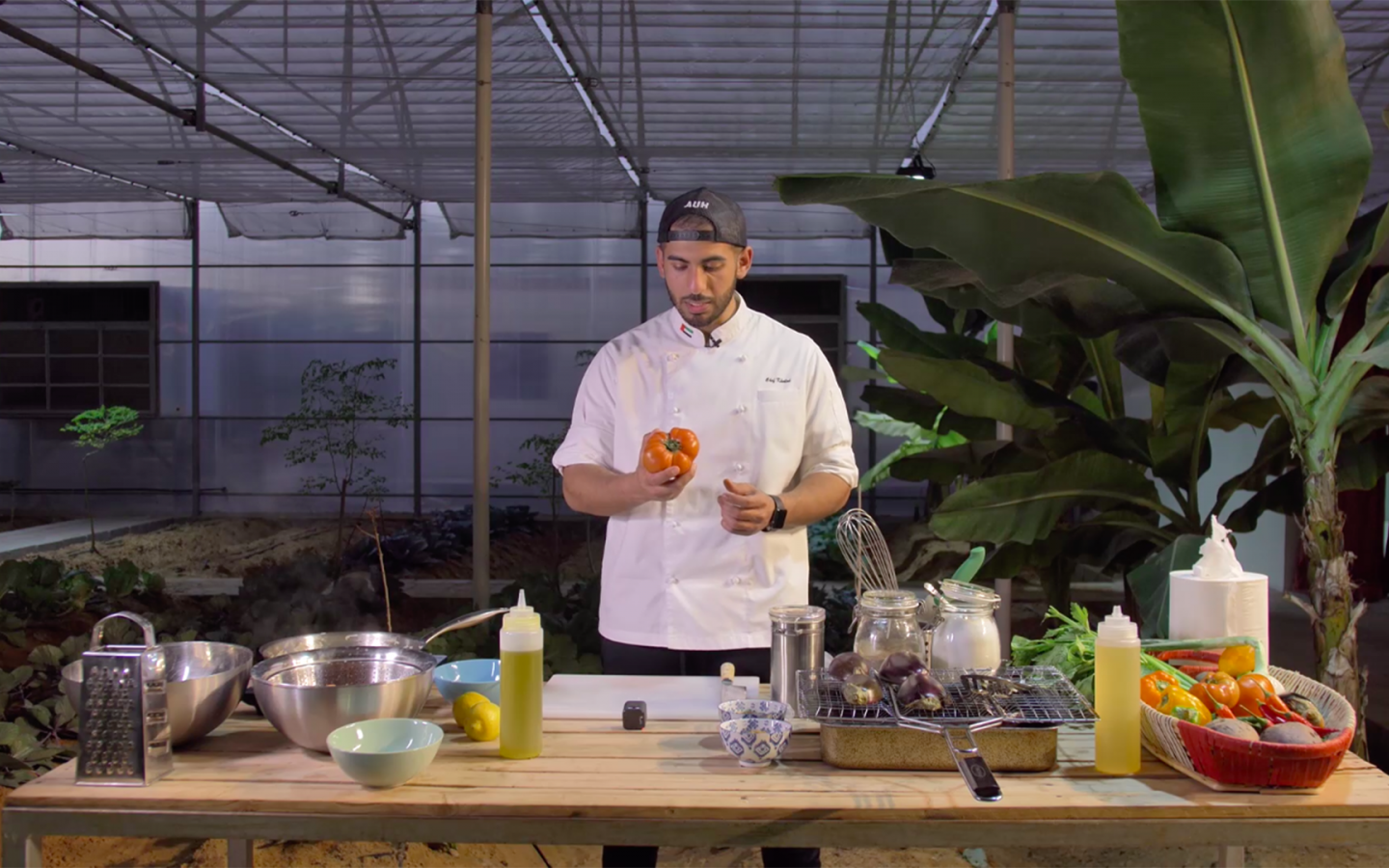 May 12, 2019 – Abu Dhabi, UAE: During the holy month of Ramadan, Emirates Nature-WWF is calling upon the community to be more conscious of excessive food waste by taking simple steps towards decreasing food wastage. Launched by the World Wildlife Fund, the 'Save 1/3' food waste campaign aims to fight food waste by providing feasible solutions encouraging the community to change their daily food consumption trends by shopping, cooking and eating smarter.
One third of all food produced globally goes to waste, and in return this not only wastes just the food, but all the natural resources which go into producing it. Communities urgently need to start combatting food waste today by saving one third of what they consume. This is especially imperative to address during Ramadan since we tend to be more conscious of our eating habits and behaviour.
The Save 1/3 campaign is designed to inspire the public to make a change and support the movement where food waste and production is reduced, minimizing the harmful effects on the Earth and properly consuming the necessary nutrients to maintain a more sustainable lifestyle.
Emirates Nature-WWF encourages the community to collectively alter their currents habits in order to contribute to the goal of saving one third of food waste in the UAE. With changes as small as creating a shopping list and a meal plan to avoid impulsive buying and freezing leftover food, the level of waste would decrease dramatically.
Laila Mostafa Abdullatif, Director General of Emirates Nature-WWF said, "We are all interconnected and depend on healthy and abundant food and natural resources for survival. This Ramadan, Emirates Nature-WWF encourages all residents and citizens of the UAE to reflect on their eating habits and learn how to shop smarter, cook smarter, and eat smarter. Through our Save 1/3 campaign, we hope to support the UAE in addressing the global issue of one third of food produced going to waste."
Food production has a colossal impact on the environment and worldwide, 1.3 billion tons are wasted annually. Producing even a minute serving of food consumes an immense amount of natural resources and generates a lot of pollution. By discarding such a large amount of food, communities are forced to produce more. The approach by which communities produce and consume food is one of the biggest threats to the planet. Food production uses the largest portion of all land and freshwater on Earth and is the biggest cause of deforestation and toxic greenhouse gas emissions which are amongst the many causes of climate change. That's not all, food consumption is threatening wildlife on land and causing fish stocks to collapse.
Recently launched, Emirates Nature-WWF blog titled "Yalla Green", serves as an informative guide offering tips on how to shop, cook and consume food more efficiently. The insightful blog provides various ways to be more mindful at meal times including recommendations for how the public can be more strategic when purchasing food, preparing meals and how to manage the remains.
The blog also sheds a light on the concept of funny-looking food, coined to describe the way most people tend to avoid food with odd shapes or discolorations even though they're just as nutritious as their normal-looking counterparts. It means tons of perfectly good produce are discarded at farms.
If consumers are more accepting of produce which looks different, and retailers are more prepared to sell it, a lot of this waste food can be avoided.
Emirates Nature, in partnership with Emirates Bio Farm, have challenged Emirati food influencer Chef Khaled to transform funny looking vegetables provided by the farm into 2 Iftar recipes. This was in an effort to encourage the community to buy the funny looking foods they come across in supermarkets and famer's markets, which can have a significant, positive impact on the planet.
For more information on how to prevent excessive food and household waste please visit the following link: https://resources.enwwf.ae/the-sustainable-life
Join the Save 1/3 movement and help combat food waste by sharing your stories using the #SaveOneThird