15. October 2019 — Press Release
15.10.2019 — خبر صحفى
Survey Finds UAE Youth Want To Protect Our Environment and Take Part In More Nature Based Activities & Events
Nearly two-thirds (65%) of young people in the UAE want to take action to protect the environment
'Connect With Nature' launches brand new app and exciting programme of adventures, experiences and activities designed to meet the demand of youth
Connect With Nature aims to reach 500,000 young people in UAE
Founding partners include Emirates Nature-WWF and The Environment Agency – Abu Dhabi (EAD) and strategic partner the International Fund for Houbara Conservation (IFHC)
Launch on the occasion of Arab Environment Day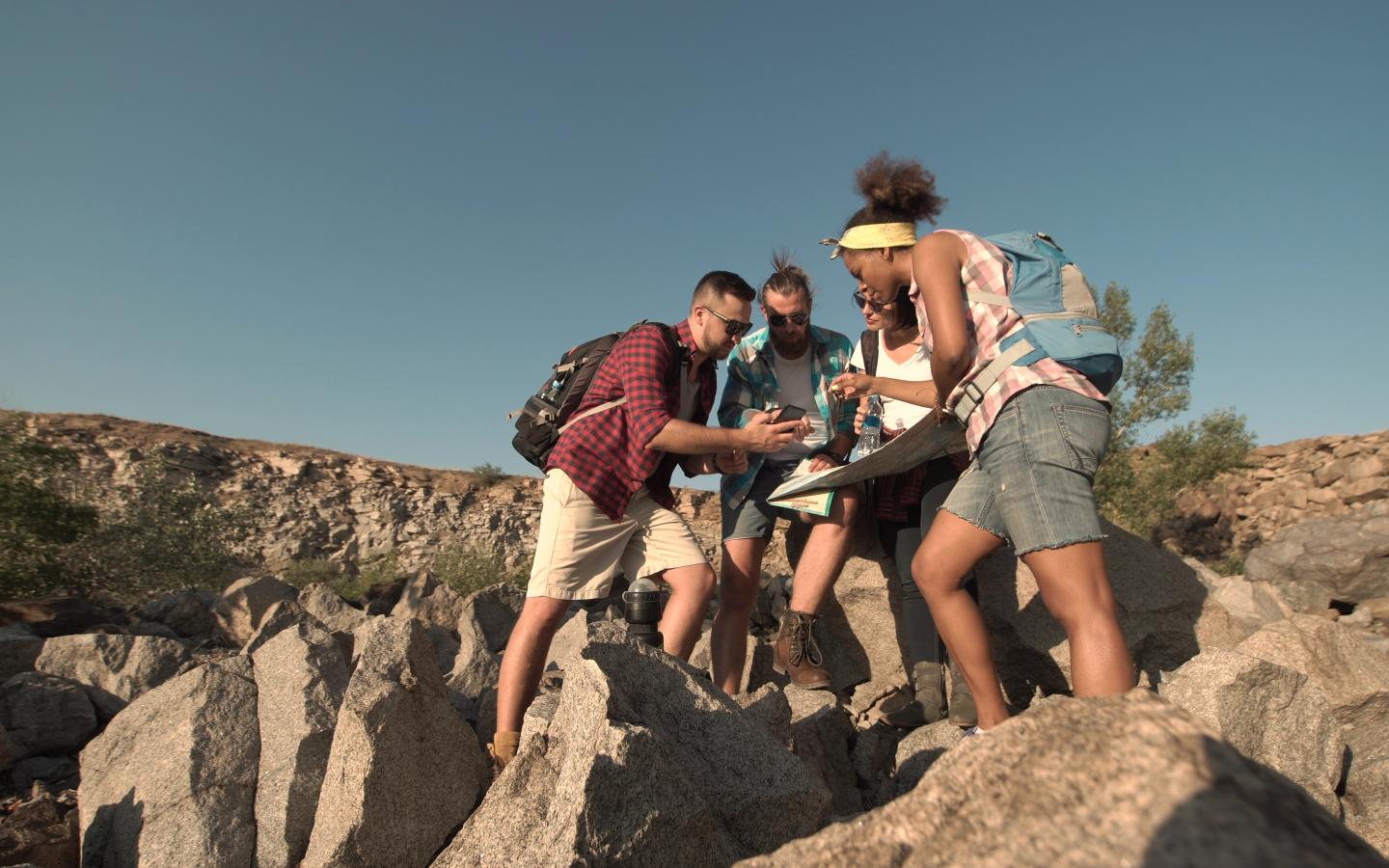 Abu Dhabi, UAE – 14th October, 2019: On the occasion of Arab Environment Day, programme 'Connect With Nature' has released the results of research into perceptions among young people, which found that nearly two-thirds of 18-29 year olds in the UAE want to protect the environment and take part in events and activities that benefit the natural world.
The research conducted by YouGov polled 500 people about efforts to protect the planet and found 65% of young people were keen to do more to protect the UAE environment.
Director General of Emirates Nature-WWF, Laila Mostafa Abdullatif said: "Young people are the change makers and future leaders of sustainability, so it is important that we find ways for youth to connect with nature and nurture their desire to make a positive impact in the UAE. The team at Connect with Nature has created a brand new app and a packed new season of exciting, inspiring and fun events to do just this. This programme has been created for youth, by youth and will adapt to the changing needs of young people, to drive environmental sustainability in a fun and engaging way."
Other key results from the survey included that 70% of young people want to have access to more information about ways to help the environment, while 72% want to spend more time outdoors in nature.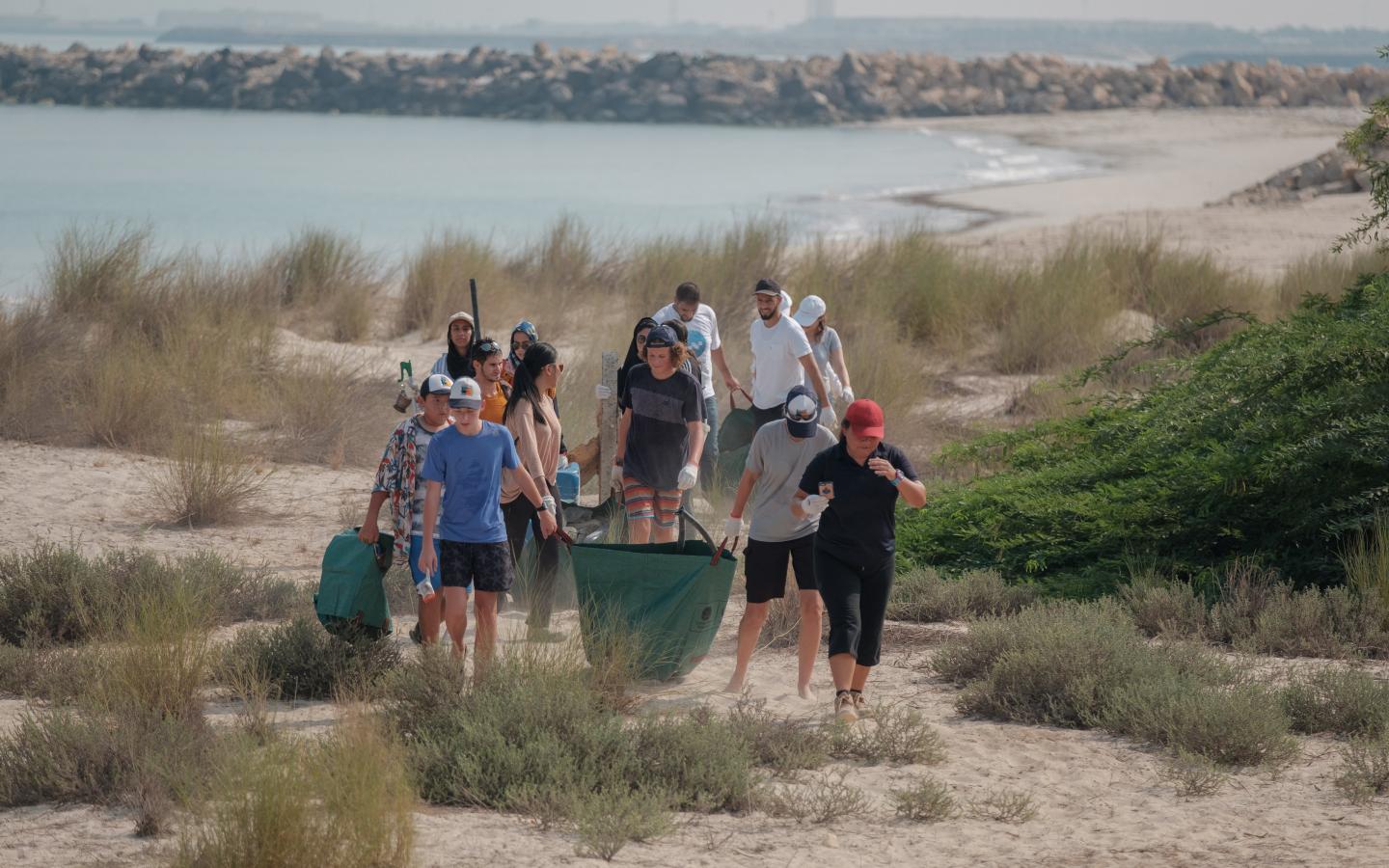 Connect With Nature aims to reach and inspire 500,000 young adults, through digital and physical experiences, and plans to raise awareness and knowledge, plus provide the necessary skills for young people to become future sustainability leaders.
In order to engage youth with the environment, Connect With Nature has announced the launch of its brand new digital app and website, with a host of new features and a calendar of events that includes adventurous activities such as floating under the moonlight at the National Mangrove Park and riding through wadis and exploring ancient heritage sites, to impactful knowledge-sharing events, youth panels, debates, and competitions focusing on sustainable fashion and more. Those who sign up to the app can also get access to overnight camping trips, beach clean-ups and a variety of adventures in the wilderness.
Khansa Ibraheem Al Blouki, Director of Environmental Outreach at the Environment Agency Abu Dhabi said: "Over the last 20 years, through different environmental education programs including our enviro –Spellathon program, and sustainable school and campus initiatives we have reached and engaged with thousands of youth in Abu Dhabi. Building on this, Connect With Nature takes youth engagement to an Emirate-wide audience and deeper level, focused on empowering young people, whether Emirati or residents, to change the narrative and be the change-makers for a sustainable UAE."
In addition to organised activities, people can also use the Connect With Nature app to get out and about in nature, with a selection of self-guided challenges. The app has highlighted some of the most awe-inspiring spots across the UAE, with geo-locations providing information about the wildlife and environment. Wherever people go across the country, they will be able to learn more about the nature around them – and gain rewards while they're at it.
The research also showed a strong desire among young people to actively alter their lifestyles for the environment, with 7 out of 10 young people saying they would make changes to their daily life in order to protect the planet.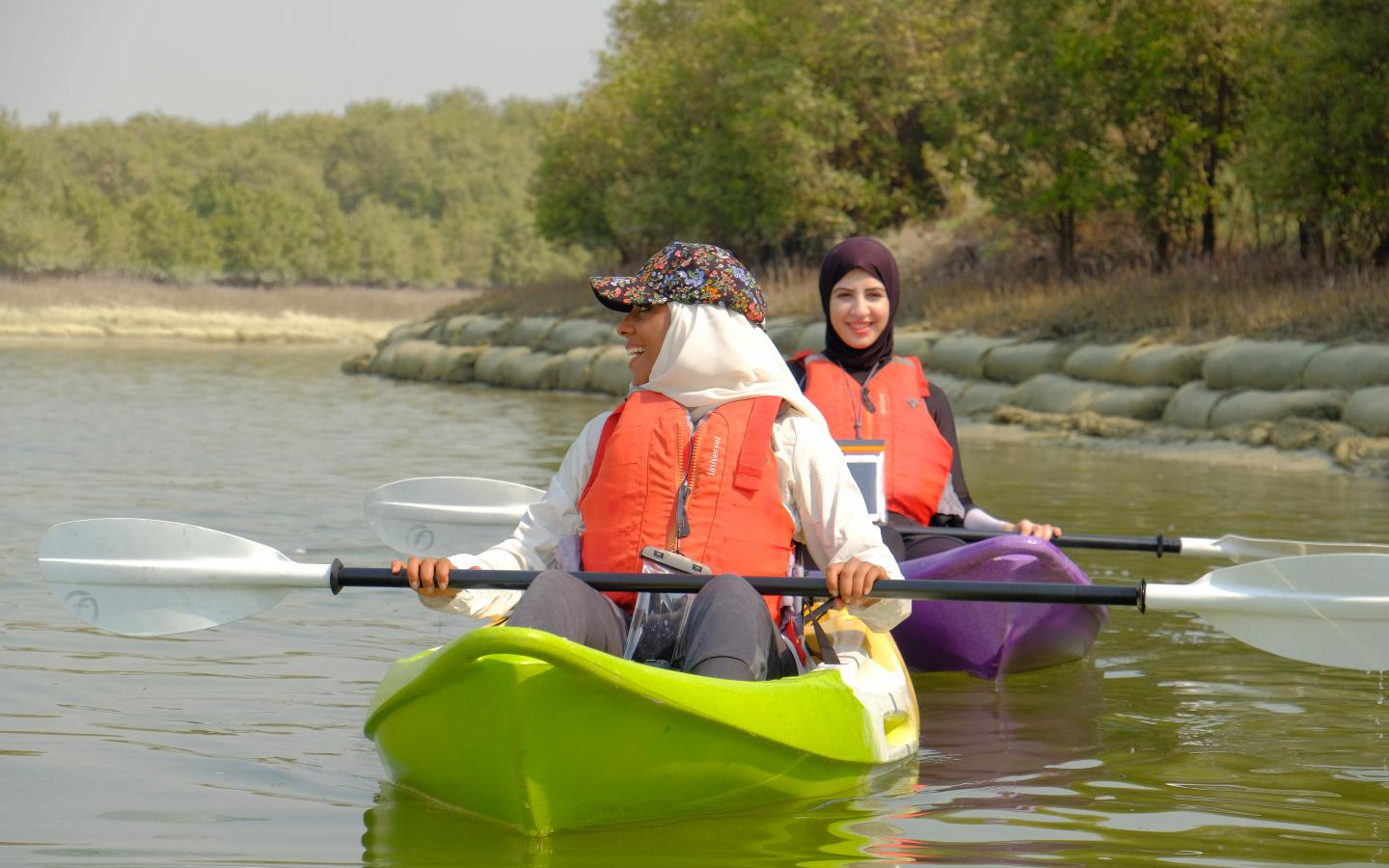 "There is a real desire among our youth in the UAE to make switches to their lifestyles for the benefit of the environment and society. If many people make a small change it can add up to a huge positive effect and now through Connect With Nature, people can join the movement to explore, interact and make a difference," commented Laila Mostafa Abdullatif.
Upcoming events to look out for include:
Nature After Dark (24th October and 14th November) in Abu Dhabi at the National Mangrove Park – explore nature under the moonlight by floating along the water, listen to the sounds of nature and discover the wildlife that inhabits the mangroves and how people can do more to protect this precious ecosystem. No previous experience is necessary – just a sense of curiosity and adventure. The tour is provided by Noukhada Adventure Company and sign-up is via the Connect With Nature website.
Date – 24th October and 14th November
Time – 4.30pm
Location – Eastern Mangroves
Ride Back in Time (25-26 October and 29-30 November – overnight) to discover the awe-inspiring stories of humankind and nature at the archaeological sites in Mleiha. Trek through the Valley of Caves and witness a mountain made of millions of years of history. Enjoy a BBQ around the campfire with stories of local communities and discussions of the relationship between humans and nature. Gaze into the dark and reflect on the awesomeness of stars. Walk into the sunrise on the Fossil Mountain --- maybe you can find a fossil telling a special story!
Join Connect with Nature and explore this experience. Come with your sense of wonder and set out on this overnight experience to discover this special place.
Location: Mleiha Archaeological Centre
Time: 4pm – 9am next day
Wild Workouts (Free to take part!)
As part of the Dubai Fitness Challenge, get outdoors to exercise and explore.
Wild Workouts - Al Qudra Lakes East (Wednesday 30th October)
Gathering at Al Qudra for a guided 5.6km run around the first of the eastern and flamingo lakes, and learn how to do the 'Houbara Jump'. Suitable for beginners and more experienced runners.
Time – 6pm
Location – Al Qudra Lakes East
Wild Workouts – Sustainable City (Wednesday 6th November)
Join us for a 3.8km jog around Sustainable City and explore this first zero net carbon development in Dubai. Learn more about the greenery and vegetation, as well as the specially designed recycled water ponds that are home to fish, ducks and other wildlife.
Time – 6pm
Location – Sustainable City
Wild Workouts – Zabeel Park (Wednesday 13th November)
Join us on this guided run at Zabeel Park, around the 2km circuit, or alternatively download the Connect With Nature App to take the workout yourself – just navigate to Wild Workouts on the website for more information.
Time – 6pm
Location – Zabeel Park
For more information and to sign-up to upcoming activities and events visit: https://connectwithnature.ae/
To download the app:
On the App store here
On Google Play here