20. March 2023 — Press Release
20.03.2023 — خبر صحفى
Emirates Nature-WWF encourages millions across the UAE to be part of Earth Hour 2023: The Biggest Hour for Earth
Join the iconic global movement to Switch Off and Give an Hour for Earth on 25th March 2023 at 8:30pm, as part of efforts to create the 'Biggest Hour for Earth'
Spend 60 minutes doing something – anything – positive for our planet, by going for a walk, cleaning up local beaches, mangroves & wadis, planting trees, cooking with sustainable ingredients or joining the free Big Earth Hour Switch Off and screening event taking place at Expo City Dubai
Act now to make a real, transformative impact for nature – before the damage to our planet is permanent and irreversible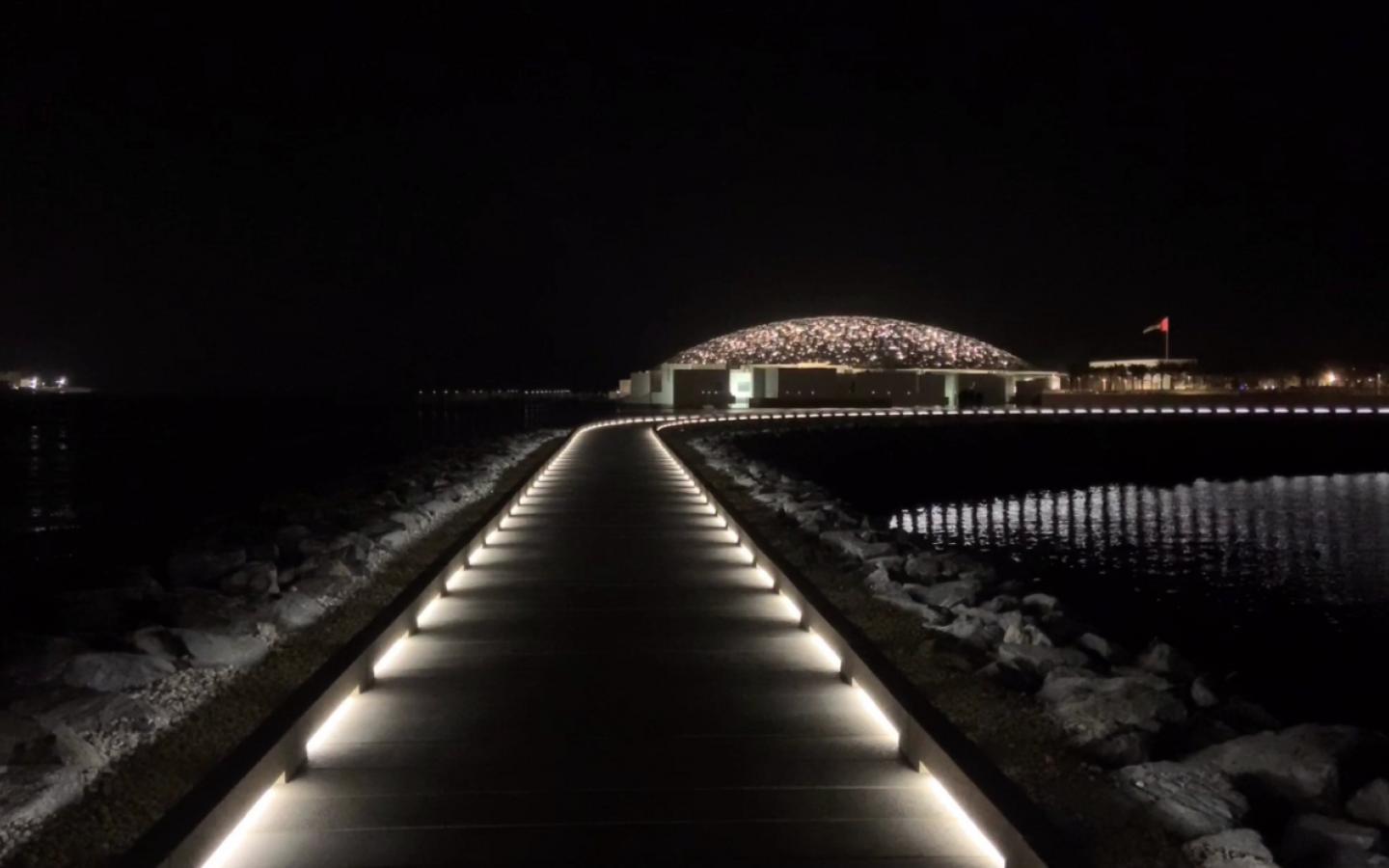 Dubai, 20th March 2023: Ahead of Earth Hour, which takes place on 25th March 2023 at 8.30pm, Emirates Nature-WWF calls on government entities, businesses and individuals across the UAE to switch off their lights and Give an Hour for Earth, spending 60 minutes doing something positive for our planet.
Since its launch in 2007 by WWF International, Earth Hour has shone the global spotlight on the twin issues of nature loss and climate change. Iconic buildings in the UAE such as the Burj Khalifa and Sheikh Zayed Grand Mosque have joined global landmarks like the Eiffel Tower, the London Eye and the Colosseum in switching off their lights and inspiring millions around the world to push for change.
In the UAE, the annual initiative is led by environmental NGO Emirates Nature-WWF, with strong support from key partners. Taking place during the Year of Sustainability and COP28 this year's campaign will serve as a powerful reminder of the importance of our planet, the need to protect it, and how little time we have to do so.
A Landmark Year for Climate and Environmental Action
The next seven years are crucial for stepping up climate action and keeping global temperatures under the 1.5°C climate threshold by 2030, to avoid irreparable damage to people and planet. The global community is also working hard to achieve the Kunming-Montreal Agreement to halt and reverse nature loss by 2030, so that we end the decade with more nature and biodiversity, not less.
Earth Hour is therefore needed more than ever, to inspire millions more to act, and make millions more take notice.
Join us for an Iconic Earth Hour Switch-Off event at Expo City Dubai
The UAE community is invited to join the free Big Earth Hour Switch Off and screening event taking place on 25th March 2023 at 8:15pm at Terra – The Sustainability Pavilion at Expo City Dubai, which will host COP28 later this year.
The event will introduce the importance of Earth Hour as well as Emirates Nature-WWF's 22-year legacy of environmental conservation in the UAE. This will be followed by a symbolic switch off and a screening of natural historian David Attenborough's documentary "A Life on Our Planet," a unique history of the impact of humanity on nature. The screening will kickstart conversations about the past and the future, guided by environmental scientists, after which attendees will have the opportunity to purchase a limited collection of Emirates Nature-WWF merchandise – with 100% of proceeds going towards local conservation projects. Seating is limited; spots can be secured by signing up here.
A special announcement will also be made at the Big Earth Hour event, as Emirates Nature-WWF introduces a new educational mini-series designed to upskill members of the public on environmental topics and encourage volunteering in the lead up to the COP28 climate conference, which will be held in UAE at the end of 2023.
Marjan Faraidooni, Chief of Education and Culture, Expo City Dubai, said: "Terra brings to life Expo City Dubai's commitment to sustainability, while also empowering and enabling people of all ages and walks of life to become responsible and respectful custodians of Earth, our only home. The potential for positive impact is even greater when we work together, and by joining forces with Emirates Nature-WWF for this celebration of Earth Hour, we are confident that we will inspire further action for the protection and preservation of our planet."
"Earth Hour is a powerful movement that unites the global community to celebrate our planet, our one home. Earth Hour shines the spotlight on real issues that affect us all, and inspires people to do something – anything – that contributes to a nature-positive world. Every action counts; with millions of actions adding up to real, transformative impact for nature. We are honoured to celebrate Earth Hour UAE with Expo City Dubai once more, and look forward to working together with the UAE community to increase momentum for a greener, sustainable future," said Laila Mostafa Abdullatif, Director General of Emirates Nature-WWF.
Get Involved in the lead up to Earth Hour UAE 2023
Individuals are invited to participate in a special 'Earth Hour' calendar of activities organised by the Emirates Nature-WWF Leaders of Change programme.
Leaders of Change is the UAE's first ever civil mobilisation movement which activates volunteers to create change on the ground through training & development, incubation programmes and exciting volunteering excursions that contribute to national and global sustainability and environmental goals.
Over the weekend, we hosted the "Hidden Oasis – Research Flora and Fauna" where participants discovered the flora & fauna in the oasis of Wadi Wurayah, Fujairah, and contributed to scientific research. We also carried out the "Kayak for Conservation" activity whereby attendees kayaked through the mangroves of Abu Dhabi and fished out the trash they found.
The UAE community is welcome to sign up for the following Earth Hour special activities:
Planting for the Planet (March 21st) – Join our team of scientists to plant mangroves in Khor Al Yeefrah, Umm Al Quwain, whilst monitoring and recording the biodiversity in the area.
Earth Hour Workshop: Become and Lead the Change (March 21th) – Engage with our experts one-on-one and find out how your support of Earth Hour can boost your personal and professional credentials.
Organisations and businesses can get involved as well, by sponsoring or partnering with Earth Hour UAE. Corporations that join the movement will receive B2B Guidebooks upon registering at earthhour.ae
Terra – The Sustainability Pavilion at Expo City Dubai, continues to welcome visitors, inspiring them to re-evaluate their relationship with the environment with an immersive journey through ocean and forest. Terra is open daily from 1000 to 1800, and 1100 to 2300 during Ramadan. Tickets to Terra are AED 50 per person (free for children aged 12 and under and People of Determination) and can be purchased at www.expocitydubai.com
Give Back to Nature
Earth Hour UAE 2023 is an opportune time to adopt a stronger stance for nature and lead by example on the global stage.
Individuals and organisations can help preserve the natural wonders of the UAE by donating to environmental conservation at support.emiratesnaturewwf.ae/donate.
Organisations and businesses can help safeguard the health of our planet and in turn, our own health and well-being by working together with Emirates Nature-WWF as Green Giving Partners, Leaders of Change pledge partners or Donors. Or by joining the UAE Alliance for Climate Action (UACA) and accelerating efforts to decarbonise.
Building on Past Success
For over a decade, Emirates Nature-WWF has led Earth Hour in the UAE, encouraging all seven emirates to participate in the iconic global movement. Earth Hour UAE has engaged with all sectors of society, inspiring changemakers across country to organise their own events and bring their communities together to take collective action for nature. Homes, restaurants, hotels, businesses and important landmarks have added their own creative flair to the movement, organising candle-lit yoga as well as dinners in the dark during the Hour and distributing saplings to give back to the planet.
In 2022, more than 5 million people in the UAE participated in Earth Hour UAE, offline and online. Earth Hour was celebrated at Expo 2020 Dubai with a Switch Off Parade to raise awareness about climate change and nature loss. Led by the Dubai Police Marching Band, members of the public and Leaders of Change walked through the site and watched as 60+ Pavilions switched off at one-minute intervals during the Hour.
Emirates Nature-WWF also organised, for the first time, a VIP event at Expo 2020 Dubai to honour key government and corporate representatives for their contributions towards our environmental goals.
To learn more about Earth Hour UAE, visit earthhour.ae