Women Play a Leading Role in Sustainability
26.08.2023 —
General
Women-led organizations in the UAE are paving the path towards a sustainable future, by catalyzing the implementation of Nature-based Solutions and unlocking multiple benefits for climate, biodiversity and people.
By Laila Mostafa Abdullatif, Director General of Emirates Nature-WWF
Over the years, the UAE has made significant progress in supporting the rise of women in a growing number of sectors. This is especially true in climate, conservation and sustainability in the UAE – a field which has seen the remarkable rise of women in both leadership and implementation on the ground.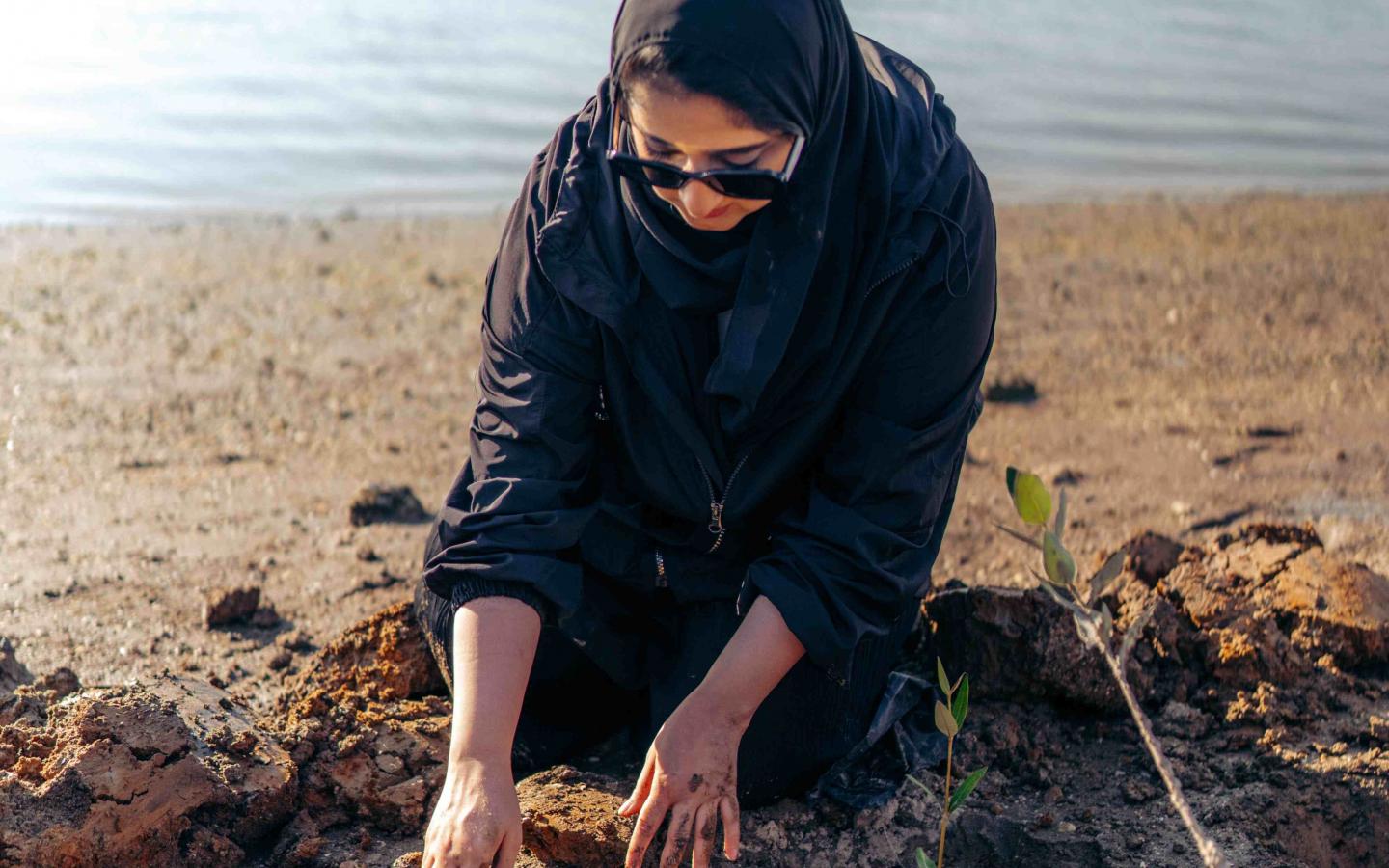 This should come as no surprise. We know that women around the world are disproportionately vulnerable to the impacts of climate change. According to one estimate, 80% of the people displaced by climate change are women. In addition, numerous studies are finding that women have a greater propensity to tackle climate change in their personal lives. Women are also more likely to advocate for greater climate governance in the private sector.
In this regard, the theme for Emirati Women's Day in the Year of Sustainability is wonderfully apt. "We Collaborate for Tomorrow" recognizes women's ambition to build a sustainable future and points to one of our core strengths: our ability to nurture collaboration.
The Power of Collaboration
Research has shown that when women join group processes, the outcome is often greater team collaboration. Individual strengths are better utilized, resulting in the group's improved ability to solve a wide range of problems. This trait is extremely useful when solving complex challenges like climate change that require multiple stakeholders to work together for a greater cause.
We are seeing this in action in the UAE, as women-led organizations such as the Ministry of Climate Change and Environment, the Environment Agency – Abu Dhabi and Emirates Nature-WWF foster cooperation and partnerships across public and private sectors as well as academia. The result is a rich legacy of world-class initiatives that deliver climate and biodiversity targets with scale and speed.
The NbS project in the UAE
The UAE's flagship climate adaptation project "Nature-based Solutions (NbS) for Climate, Biodiversity & People" is an excellent example. It is a multistakeholder partnership between the Ministry of Climate Change and Environment (MOCCAE), the Ministry of Economy (MoEc), the Environment Agency – Abu Dhabi (EAD), the Government of Umm Al Quwain, Emirates Nature-WWF and the International Center for Biosaline Agriculture (ICBA), with funding from HSBC.  
The NbS project pioneers the use of cutting-edge conservation techniques in the region, and takes a holistic approach to protecting, restoring and sustainably managing coastal ecosystems – including mangroves, seagrasses and saltmarshes – which are critical in delivering the UAE's Net Zero by 2050 strategic initiative as well as global 30 x 30 biodiversity targets.
These coastal ecosystems are essential in removing carbon dioxide from the atmosphere. In addition to climate mitigation, these coastal ecosystems are also important in defending our coasts against rising sea levels and flooding and supporting marine species that rely on them. Last, and certainly not least, they offer multiple socioeconomic benefits for society, through ecotourism, fishing, food security – which are critical issues as the UAE gears up to host COP28.
Cross-sectoral collaboration is critical for the success of NbS and its ultimate expansion. Government support is essential to drive policy and incentivize long-term sustainable development; environmental and academic expertise is requisite to design and implement credible science-based solutions; and financing from investors, philanthropists and the private sector is fundamental to implement nature-positive projects and innovations.
A Whole of Society Approach
To truly secure a sustainable future, we must dispel the notion that the restoration of nature is the responsibility or privilege of a select few. Everyone has a role to play, including local communities, civil society, youth and children – our leaders of tomorrow.
In partnership with EAD, Emirates Nature-WWF has launched a broad range of initiatives to bring NbS and environment action into the mainstream, in the Year of Sustainability and COP28 and beyond.
The innovative mangrove-themed escape room enables everyone in the UAE  to experience the science behind nature-based solutions in a fun and interactive manner. It is touring the nation in the lead up to COP28, offering youth and members of the public a 'taste' of climate action and encouraging further participation in citizen science and conservation activities in the field.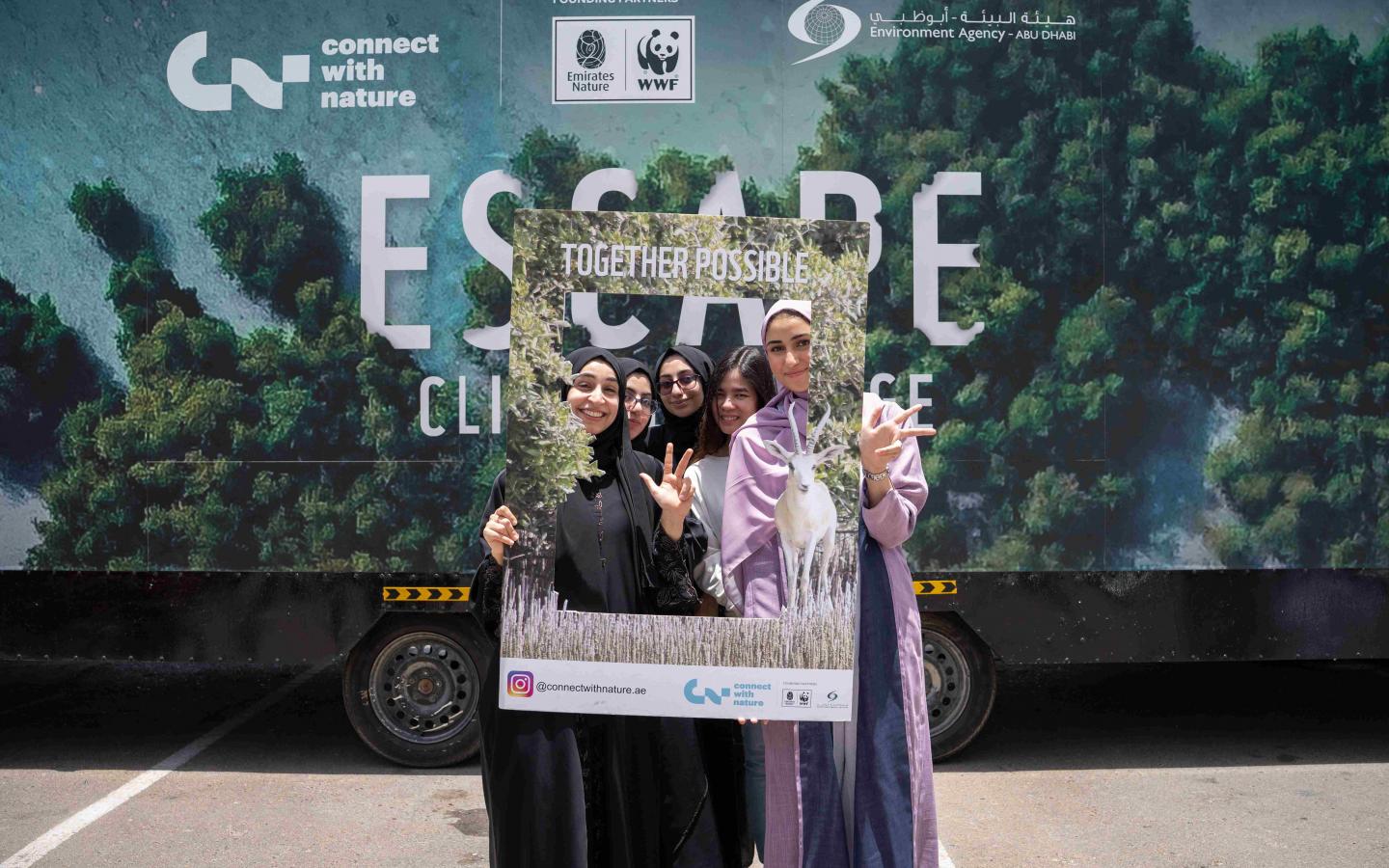 The Climate & Nature Series provides UAE youth with dynamic online sessions and hands-on training on environmental issues. Youth who would like to advocate for nature on a larger scale can apply to become Ambassadors for Nature, and join past ambassadors – many of whom are inspiring young women – in championing solutions within their communities and at high-profile events such as the UN Biodiversity Conference (COP15), Stockholm+50, EXPO 2020 and COP27.
Women have impressive track records in advancing the climate-nature agenda in the country and across the world. We are resilient, compassionate and driven to make a positive difference. We must keep the momentum going and involve everyone – of all genders, ages and backgrounds – to achieve a sustainable future where people and nature thrive.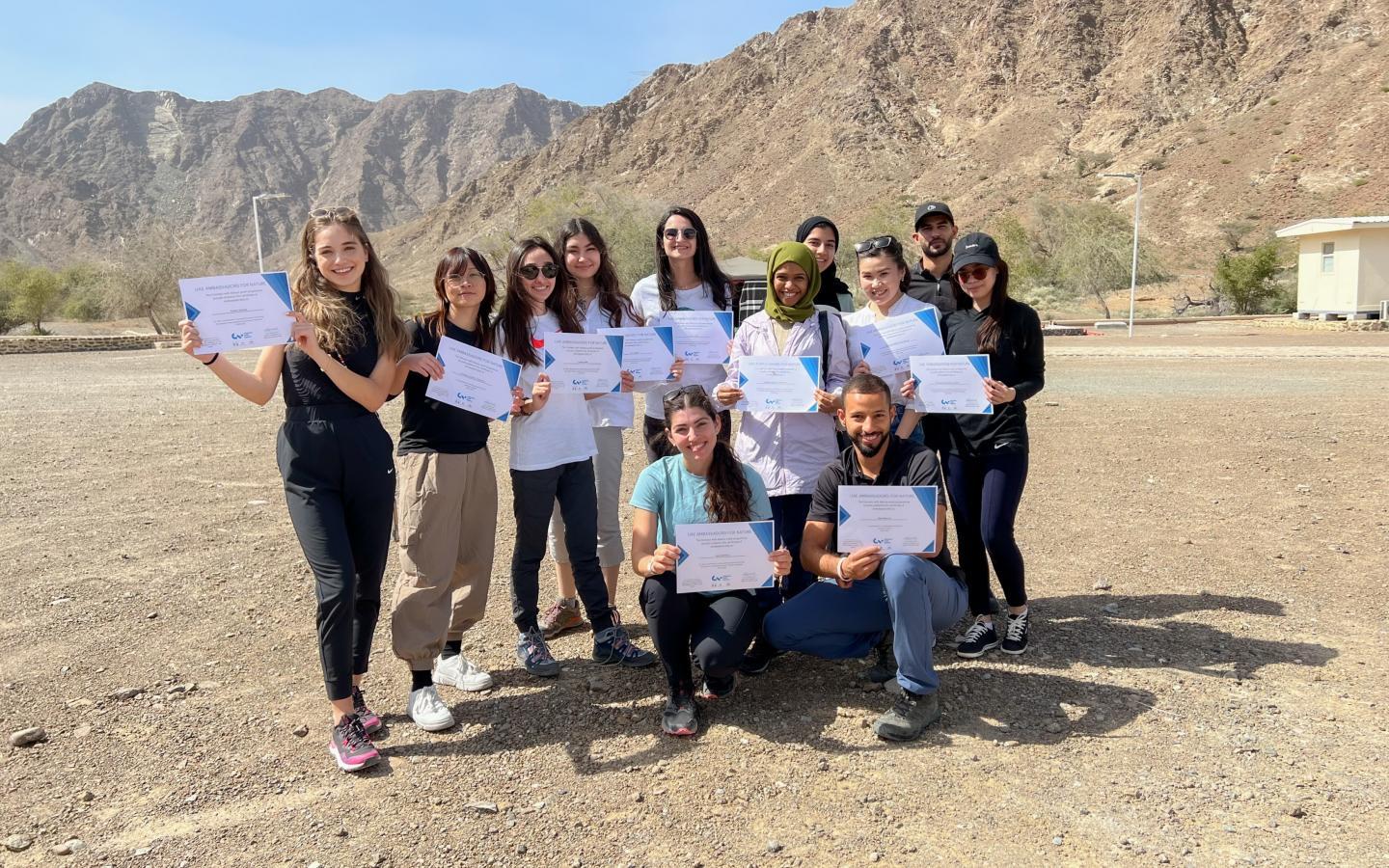 This article is part of a wider series to raise awareness about the powerful benefits of Nature-based Solutions in the Year of Sustainability and COP28. The series features prominent voices of leaders who are advancing the UAE's flagship NbS project as a key pathway to restore natural ecosystems and enhance climate resiliency.
The "Nature-based Solutions for Climate, Biodiversity, and People" project is funded by HSBC and implemented in partnership between the Ministry of Climate Change and Environment (MOCCAE), the Ministry of Economy (MoEc), the Environment Agency – Abu Dhabi (EAD), the Government of Umm Al Quwain, Emirates Nature-WWF and the International Center for Biosaline Agriculture (ICBA)