Coastal Cleanup Day: Every Action Counts
16.09.2023 —
General
Our Leaders of Change and Takatof volunteers from Emirates Foundation are heading to the mangroves for this weekend's clean up. We will help 'lose the litter' and take steps to ensure our coasts stay litter-free.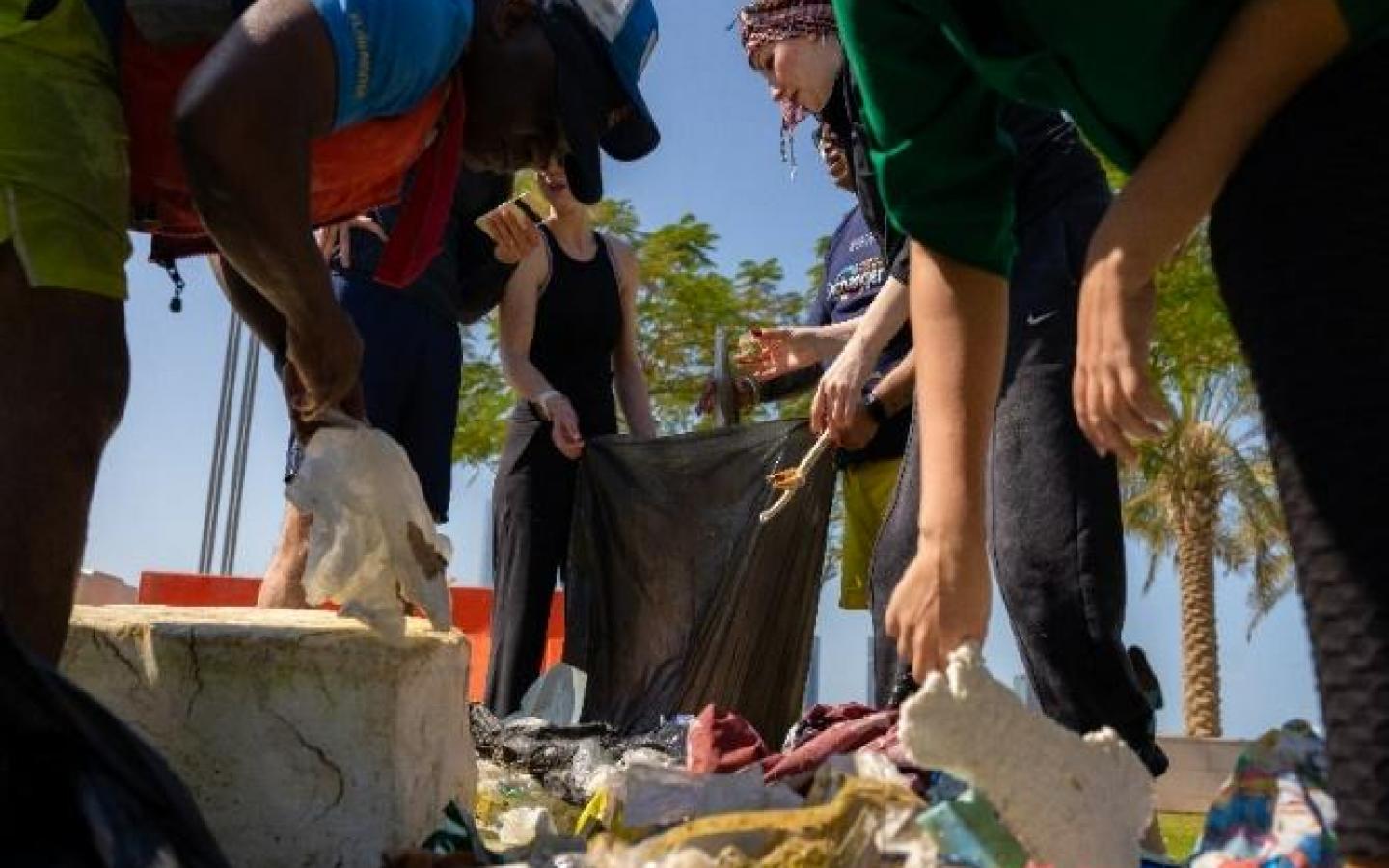 A powerful wave of positive change is sweeping across the globe as people come together to clean up coasts, mangroves, beaches, and natural surroundings this International Coastal Cleanup Day.
The urgent need for such an initiative cannot be overstated. Every year, our oceans absorb a staggering 11 million tonnes of plastic waste. This poses a severe threat to marine life – seabirds, turtles, dugongs, fish, and other animals – who mistakenly ingest this waste or get entangled in it. Plastic and other forms of litter, such as cigarettes, also release harmful chemicals, heavy metals and nicotine, slowly poisoning the marine ecosystems we rely upon for food, livelihood, climate regulation and coastal defence.
Community cleanups are an excellent way to educate people about the depth of the issue and enlist their support in removing litter from our natural environment. These events help inspire hearts and minds, which is necessary to ensure lasting behaviour change.
Lose the Litter, for good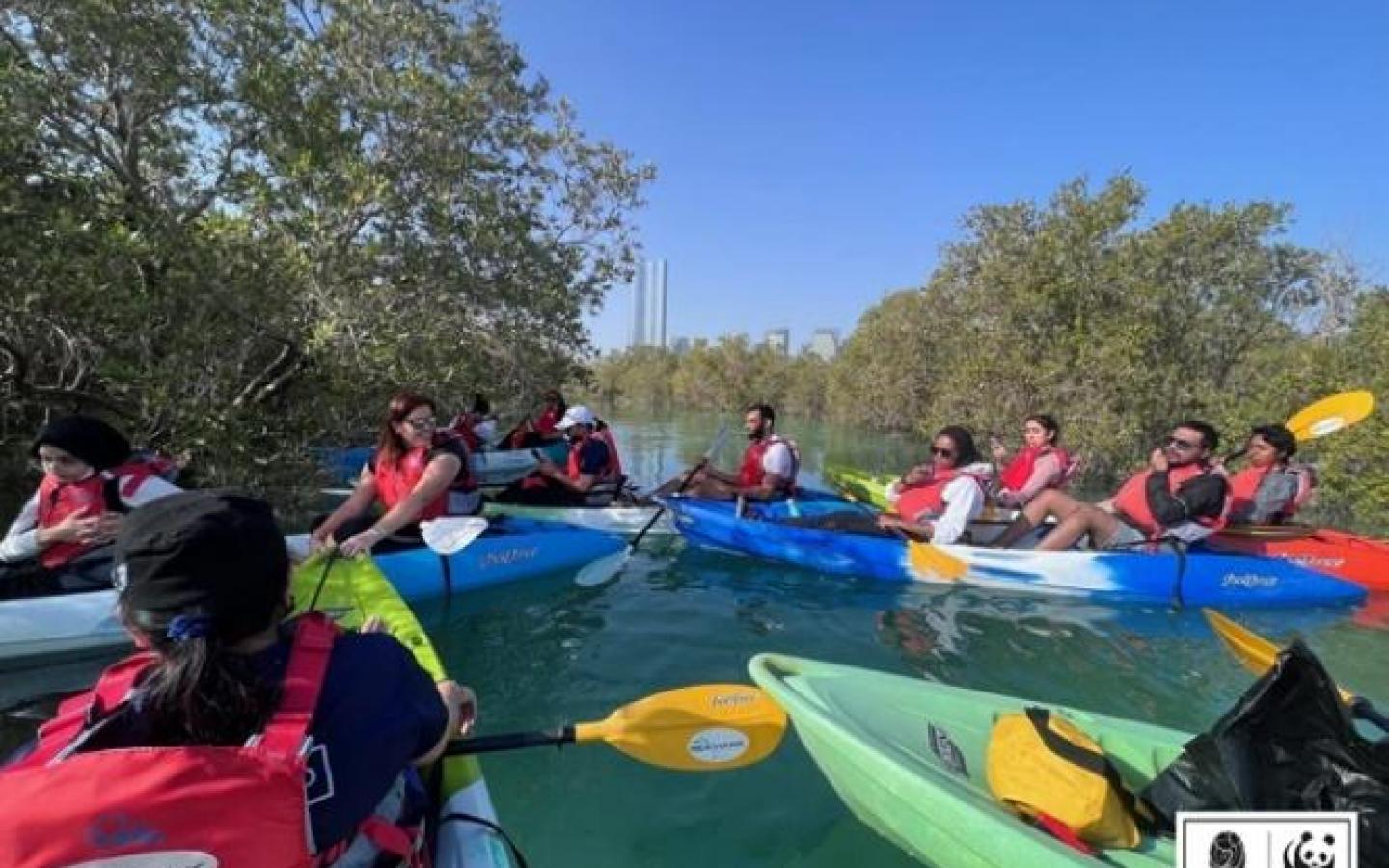 Volunteers from the Emirates Foundation Takatof Social Volunteering Program and members of Emirates Nature-WWF's Leaders of Change community are leading the change in the UAE, joining forces to remove litter from the mangroves at Reem Central Park, Abu Dhabi. This is the latest in a series of events held by the two organizations to inspire greater action for nature.
As part of a guided kayak tour, volunteers will sift through kilometres of mangroves, collecting, geo-tagging and safely disposing of any litter they come across.
"We begin by recording the types of litter found in nature along with its location," explains Arabella Willing, Emirates Nature-WWF's Associate Head of Conservation Outreach & Citizen Science who leads the Kayak 4 Conservation events. "This data helps us measure the problem, find out where the litter is coming from, and determine effective countermeasures. It also provides a baseline of information against which we can monitor our progress and effectiveness of various solutions. In this way, we make sure that our collective effort today leads to a transformative impact that benefits nature and wildlife for years to come."
The data collected will be shared directly with the Environment Agency – Abu Dhabi (EAD), to help researchers and policymakers measure the problem and adjust or formulate new policies and solutions accordingly.
Participants will also learn more about our magnificent mangroves, which act as the green lungs of the country, absorbing carbon dioxide from the atmosphere and storing it in their roots, branches and the soil around them. They will experience first-hand the rich biodiversity our mangroves house – from turtles, rays, fish, crabs and snails to seabirds like herons and egrets.
Together, they will likely collect hundreds of kilograms of waste.
At previous events organized by Emirates Nature-WWF and Emirates Foundation, volunteers removed 630kg of waste from nature and recorded 3,384 data points. They reported large amounts of plastic waste, including odd pieces such as plastic tables that were deeply embedded amongst mangrove roots and impossible to take out. Some called it a "humbling reminder of the challenges that marine life faces" while others reflected that it was "sad that mangroves needed cleaning up" at all.
Mohamed Al Hosani, Director of Programs at Emirates Foundation commented: "We stand on the brink of a critical moment in our planet's history, where every action we take will shape the future of our environment. Mangroves are vital to the UAE's coastal ecosystems, acting as guardians against climate change and providing homes for countless species."
"Join us in this upcoming mangrove cleanup as we make a powerful statement that we refuse to let our natural treasures drown in pollution – or, indeed, head to your local beach with friends and family for a day of litter removal. Let's unite, remove the debris, and preserve the beauty and biodiversity of our coastal areas – each person really can make a difference," Mohamed Al Hosani added.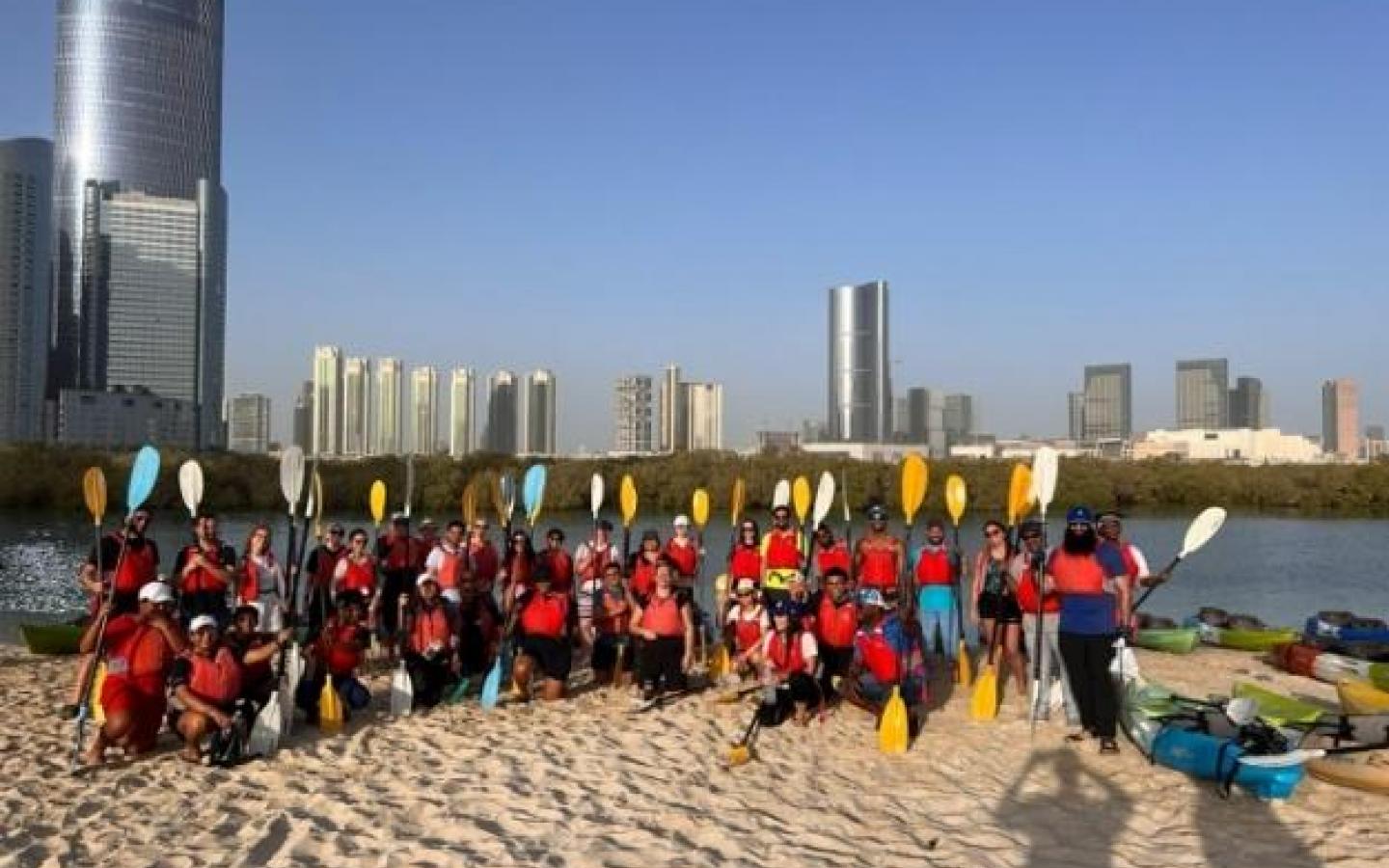 The collaborative effort between Emirates Nature-WWF and Emirates Foundation goes beyond just cleaning up. It's about nurturing a genuine passion for nature and inspiring civil society and youth to take an active role in protecting our natural world, especially in the Year of Sustainability.
For Emirates Nature-WWF, an active civil society is essential in achieving transformative impact at scale. In the two years since the launch of Emirates Nature-WWF's Leaders of Change annual membership programme, members have contributed 14,510 hours to nature – learning about the issues, co-creating solutions, and taking action through conservation field trips. Leaders of Change have removed an impressive 3,306kgs of waste and collected 22,808 research data points.
The partnership with Emirates Foundation's Takatof Social Volunteering Program enables a larger number of UAE citizens and residents to participate in these initiatives, empowering them to use their time in a meaningful way and develop a greater sense of responsibility towards their community.
An "Exhilarating Experience"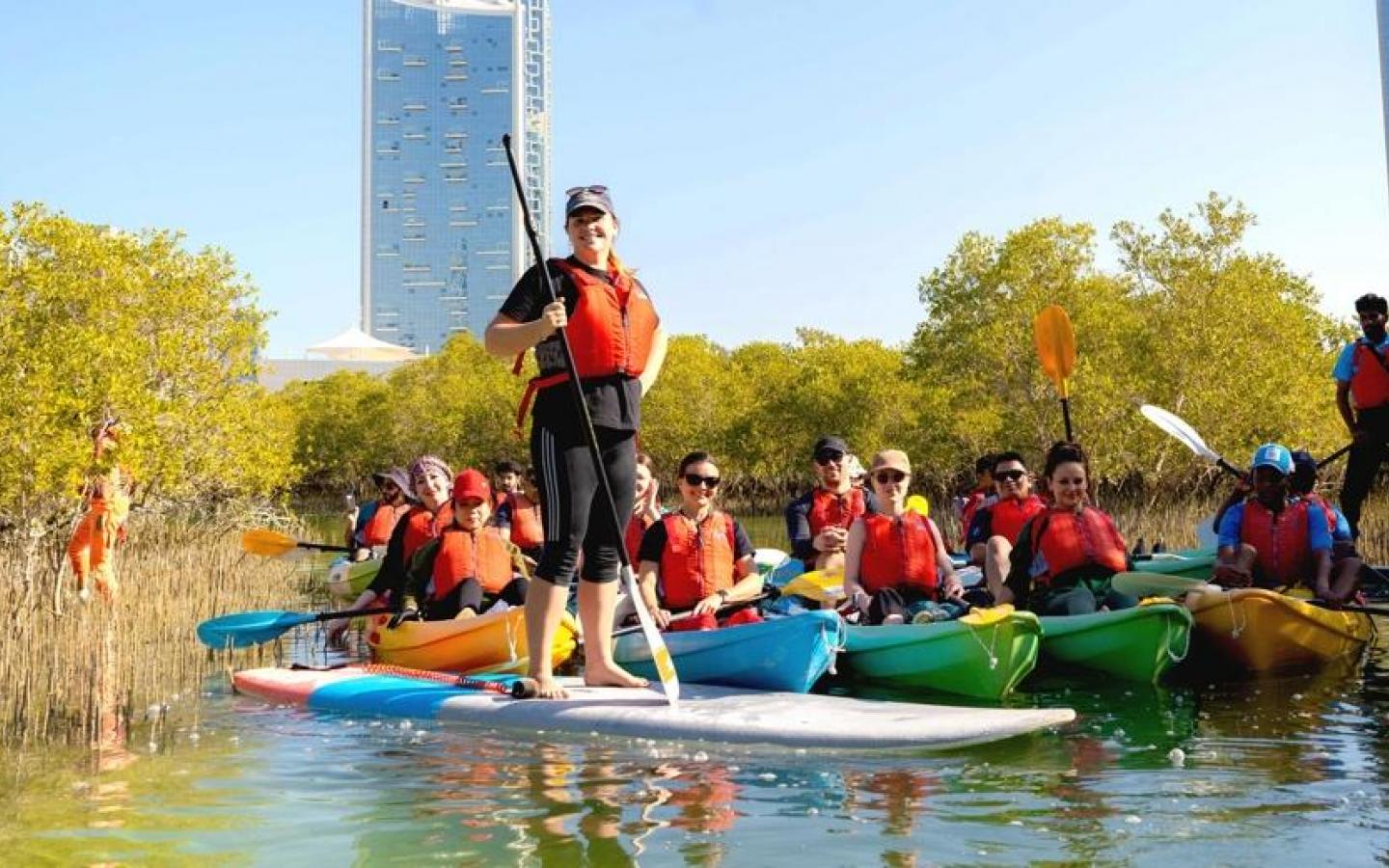 Volunteers who have participated in previous events hosted by the two organizations have found the experience to be deeply satisfying. They have come away recharged after spending time in nature and feel "happy, useful, satisfied and fulfilled" about "doing something good for the planet."
For many it has ignited a newfound appreciation for nature – on a scale of 1 to 100, they reported feeling 96% connected to nature and wanting to increase their commitment to the environment. Indeed, many felt empowered to share their experiences with colleagues, friends and families, and to recruit others to join the movement.
Do your part this weekend!
It's not too late to join the Coastal Cleanup Day! Plan your own cleanup this weekend at a beach near you – or any marine or wild space for that matter. Download the Litter Spotter Handbook for tips on how to get started and record waste.
You can also browse upcoming cleanups and conservation activities at Leaders of Change.