02. August 2018 — Press Release
02.08.2018 — خبر صحفى
Emirates Wildlife Society-WWF Congratulates the Government of Fujairah on the addition of Wadi Wurayah to UNESCO's World Network of Biosphere Reserves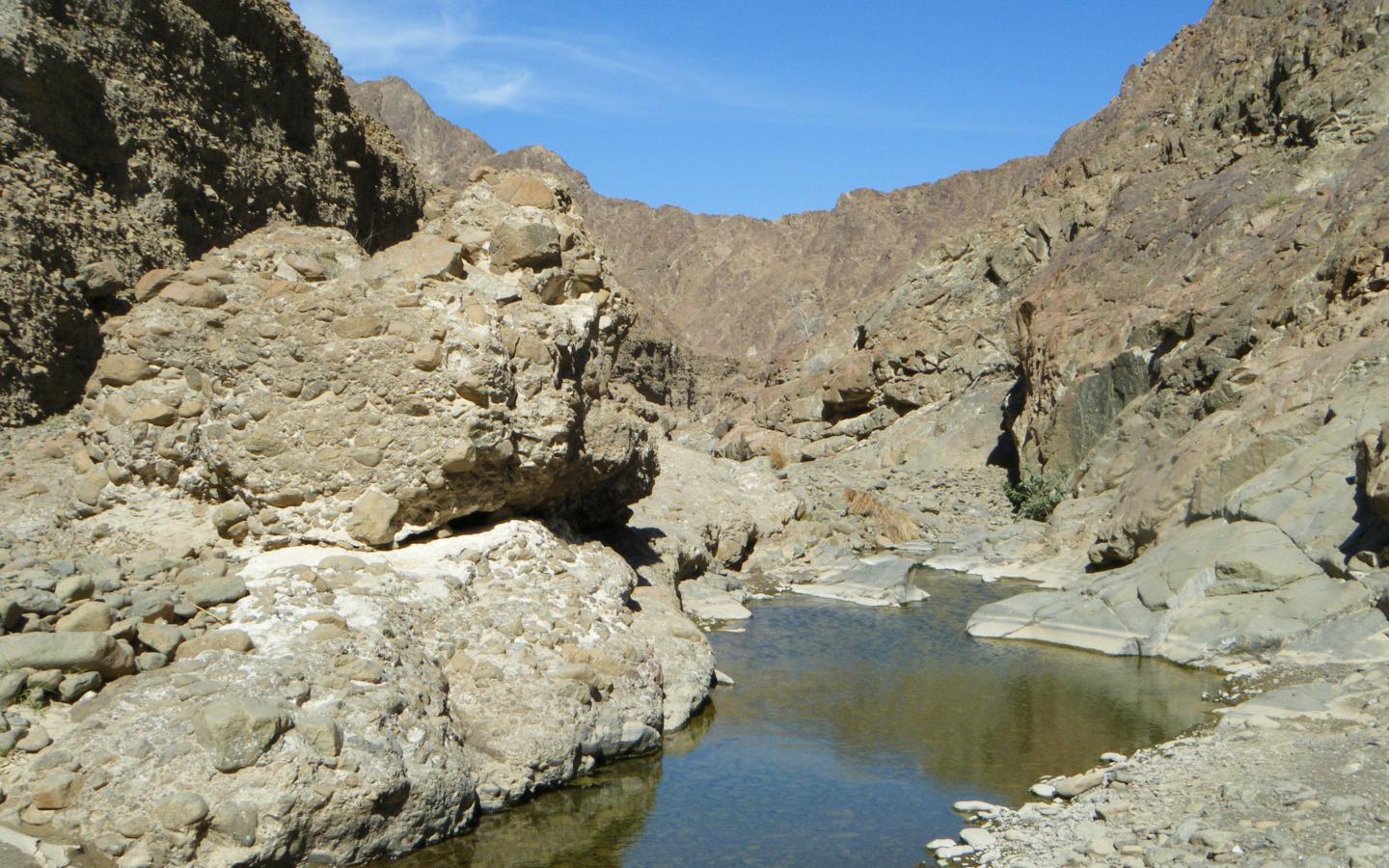 Abu Dhabi, United Arab Emirates, 31 July 2018: Emirates Wildlife Society in association with World Wide Fund for Nature (EWS-WWF) congratulates the Government of Fujairah on the designation of Wadi Wurayah National Park by the United Nations Educational, Scientific and Cultural Organisation, UNESCO, to their World Network of Biosphere Reserves.
 
In 2013, the Government of Fujairah appointed EWS-WWF to lead the development and oversee the management of Wadi Wurayah as a National Park adhering to international standards, in order to preserve its natural heritage.
 
Laila Mostafa Abdullatif, Director General of EWS-WWF mentioned that since the appointment, EWS-WWF has been committed to the conservation of the beautiful and unique nature within Wadi Wurayah for future generations. The establishment of various educational and training programmes ensure the transfer of knowledge to the youth to continue the conservation of such areas. Such programmes include EWS-WWF Water Research and Learning Programme in partnership with the Fujairah Municipality, HSBC and Earthwatch, which saw the contribution of over 1500 trainees.
 
EWS-WWF had previously worked alongside the Fujairah Municipality on the initiation and deployment of a network of camera traps for mammals survey and monitoring, that later resulted in the discovery of the Porcupine, a species previously unknown in UAE.
 
Abdullatif added: "We congratulate the Government of Fujairah, Fujairah Municipality as well as our conservation and education teams on this significant global milestone, and we look forward to continuing working together towards more successes and achievements to ensure that our country's precious nature is conserved under the vision and guidance of our leadership."
 
Wadi Wurayah National Park is located in the Hajar Mountain range, covers an area of 220-square kilometres, and is the first Mountain Protected Area and National Park in the United Arab Emirates.